6 Small Interior Painting Projects to Add Value to Your Home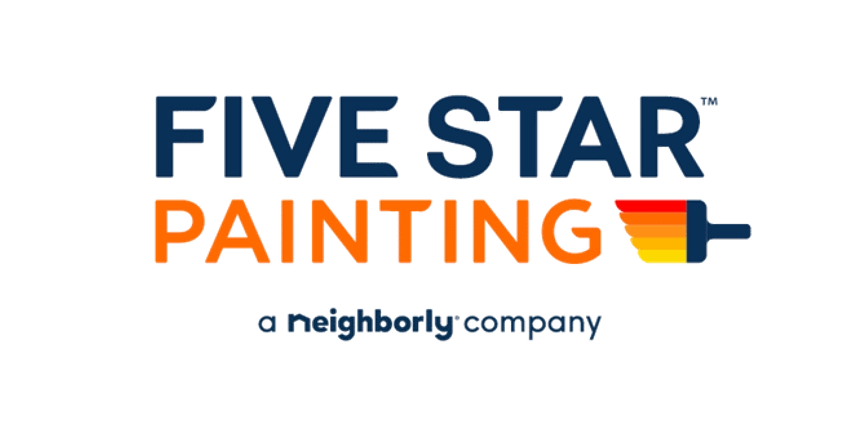 Whether you're looking to sell your home, or if you're looking to just give your personal space an update, there are many small, budget-friendly changes you can make. If you're not ready for a full-scale renovation, interior painting is a great way to refresh your home without breaking the bank. We at Five Star Painting™ of Alpharetta have shared 6 small interior painting projects that will help increase the value of your home:
Project #1: Repaint or Refinish Your Cabinets
Cabinets in your home's kitchen, bathroom, laundry room, pantry, or workshop get a lot of use and when the finishes are peeling, chipped, or out of style, certain rooms of your home may not appeal to you anymore. The cost of installing new cabinets is high, and the process is time-consuming and messy. At Five Star Painting™ of Alpharetta, we offer cabinet repainting and refinishing services to update and modernize the look of your home. Repainting or refinishing takes less time and costs less than installing new cabinetry.
Project #2: Paint Your Old Furniture
Adding a fresh coat of paint to your dated furniture can easily change the aesthetic of your home. Painting an old wooden chair is quite easy if you make time to properly prep your chair before painting. We at Five Star Painting™ of Alpharetta recommend using chalk paint or easy-to-clean paint. We do not suggest using latex paint as it will not have the finish you are aiming for.
Project #3: Paint an Accent Wall
The first two rooms to consider painting an accent wall are the living room and dining room. An accent wall can definitely change the whole vibe of your home without going overboard. Start by experimenting with a variety of paint colors, wallpaper, or different patterns. Don't be afraid to add a little color and character to your space as this can add style and appeal.
Project #4: Have a Mural Painted
If you want to apply more than just a fresh coat of paint to your space in order to enhance the vibrancy of your property, mural painting is a great option for you. A mural painting will completely change the look and ambiance of a room. Not only does it personalize a space, it also creates a stunning space and an amazing conversation piece. Mural painting is very different from any other form of pictorial art. It is organically connected with architecture and can radically alter the ambience of a room.
Project #5: Paint Your Doors
Sometimes we get tired of looking at the same, old, plain looking doors in our home. If you have basic, builder-grade interior doors with no detail or trim, painting them is a wonderful alternative to replacing them completely. In years past, white or wood doors were the standard, however, homeowners are now seen using vibrant colors such as red, yellow, blue, and even pink.
Project #6: Refresh That Fireplace
Painting fireplaces adds a dramatic effect to your home. There are many options when it comes to brick paints, stains, and treatments for the brick fireplace(s) of your home. We recommend either Limewash or Whitewash treatments. Limewash treatments (Romabio™Classico© Limewash is our current favorite) involve using limestone particles that have been crushed into a putty-like substance. Either tinted or white, the end product gives a matte, chalky look and feel. Whitewash treatments apply a water-based paint-and-water solution to the brick. The result is a thin layer of paint, allowing for some brick to show through. This trendy treatment tones down the color of your natural brick with the paint color you're looking for.
It can be overwhelming to choose from the thousands of painting companies available. Five Star Painting of Alpharetta takes the stress away by offering free estimates and providing an easy to follow scheduling process and quality assurance at the end of the job. This local family-owned and locally operated company is a multiple award winner for customer service by treating each project with a commitment to delivering what was promised – clean project space, on time and on budget. Please call 770-983-6085 or go online for a free estimate www.fivestarpainting.com/schedule-estimate