Garage Floor Epoxy vs. Paint: How to Choose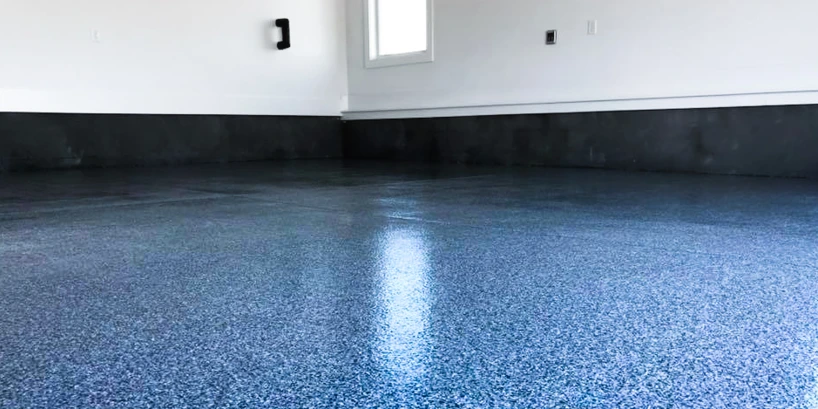 A finished floor can take your garage from dingy storage space to spectacular. On the other hand, finishing concrete isn't the easiest job in the world. Plus, most garage floors must be able to withstand a considerable amount of abuse, and that means your finish must, too. Here's what you need to know about choosing paint or epoxy for your concrete garage floor.
Before You Get Started
Before choosing a finish, think about how you are going to use your space. Some people simply park their cars in the garage and not much else. Other garages serve as a woodworking shop, or even additional living space complete with a refrigerator and TV. How durable your paint needs to be will depend on how you plan to use your garage.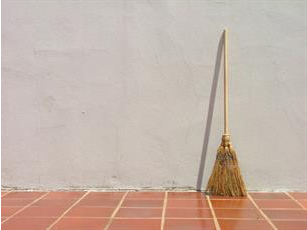 To get the best results, prepping your floors is an essential step. You'll need to empty your garage completely and thoroughly sweep your floors to remove any traces of dirt and debris. Oil spots, chemicals, and other stains may need to be treated before you can begin as paint or epoxy will not stick to some blemishes.
You should also take some time to think about colors. Paints and epoxies come in a rainbow of choices, and some even include helpful additives that will make your floor less slippery. Whether you're going bold or merely trying to match your garage door, explore your options to find one that's right for you.
Concrete Floor Paint
Concrete paint is virtually the same as wall paint, but a little bit tougher. You roll it on just like wall paint, and touching up damaged areas or repainting the surface is simple. You have the choice of latex or oil-based paint. Latex dries to a flat finish and is water-based for easy cleanup. Oil-based paints dry glossy and require a special primer and cleanup solvents, but they tend to be more durable. No matter which you choose, you'll be touching up your garage floor about every two years.
Epoxy Paint
A two-part epoxy formula that's mixed right before applying will provide a tough, durable finish. Floor prep is important for painting, but it's critical when using epoxy. Dirt, grease, and debris will prevent you from getting good adhesion and therefore a lasting finish. Depending on how much wear your floor gets or which product you choose, an epoxy floor finish should last at least three to five years.
Price Considerations
One last thing to consider is pricing. Latex and oil paint will cost about half as much as an epoxy paint. Keep in mind that both types of finishes usually require at least two coats to get the best results. If you're trying to get the job done fast and cheap without much hassle, then latex paint is the way to go. For a durable finish that looks good for years, epoxy is worth the added trouble and expense.
Ask for Help
If you're not sure which is the right product for you, or if you need a hand prepping and painting your garage floor, call in the cavalry! The experts at Five Star Painting have the tools and experience to get the job done right the first time. Epoxy coating requires a special certification and toolset, so reach out to your local Five Star Painting to see if they offer this service in your area! Considering other home improvements? Reach out to our Neighborly family of home service experts. For example, your garage will be a lot easier to see and move around in with updated and upgraded lighting. Schedule a quote with Mr. Electric.