Why Our Painting Products are Worth It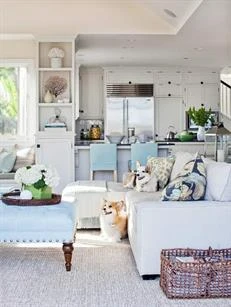 I was recently speaking to a close friend of mine that owns an auto repair shop in Roswell about a customer that insisted on buying a replacement engine for his own car. The car was easily 20 years old and not maintained at all. He was persistent to "not pay the markup" of the auto shop and said he could find one for ½ of the price my friend's shop was charging him. To cut a very long story short, the customer bought a rusted-out engine that had no guarantee of working, no oil, and no warranty. Needless to say, my friend kindly told him to find another shop to work with.
This story rings true with most professional painting contractors as well. We are a very informed society. As I have said to my kids, the internet can be a blessing and a curse. It can give people the sense of being informed but not really as informed as a trained professional. Or better said, from my friend Dexter "Dex" from SW3, "I should think that you Jedi Link would have more respect for the difference between knowledge and wisdom."
Wisdom and knowledge are not wholly the same. The root word of knowledge is "know." We can know a lot of things, but that does not make them true. Whereas wisdom, the root word "wise," connotes not an abundance of knowing things but an abundance of knowing true things; and being able to discern between the true and the false. Knowledge is the amount of stuff we know. Wisdom is how we use what we know.
As one of the larger professional re-paint companies that apply 190 gallons of paint per week on various homes and businesses in North Atlanta, North Fulton, Gwinnett, Hall County, and Forsyth County we absolutely know how and when to use the products we put on your home. We are constantly trying new products to narrow the options we bring our customers. We have had several customers insist on buying paint from big box retailers that are not up to the quality that we typically use. In those instances, we usually have to apply multiple coats to get the finish our customers are used to getting from us. We also spend a good amount of time educating our customers on "when" to apply outdoor products and how air temperature, surface temperature, and moisture levels are all important factors.
Here are a few benefits of hiring a painting contractor with regards to the materials used:
Only a trained professional will know what you currently have on your house to enable them to properly prescribe the next product. Are you aware that some paints have an oil base versus a latex base? It will flake if it isn't discovered.
Our professional estimators have spent hours being trained on identifying what sheen is currently on your house. Do you know what a sheen is? (i.e. Flat, Eggshell, Gloss) We typically match the sheen on the outside and inside unless the customer life stage has changed (i.e. having kids).
A trained professional knows that certain exterior products are better on your home than others. Sherwin Williams makes a product called Resilience that is superb for high moisture and rain areas. It was designed for homes in the Southeast of the US.
A professional will be able to prescribe the right product for your deck. There are Semi-transparent, Solid, clear, oil-based, latex, elastomeric, enamel, and simply paint. A trained professional will know which ones work best on your deck.
We do love working in Kitchens. It is the heart of the house where major decisions are made, homework is done and meals are made and eaten in. For these reasons, the products must be correct to handle the high traffic of paw prints, cooking utensils, and little hands. We have spent countless hours trying the best in home products for our kitchen jobs. We arrived at an industrial water-based grade urethane enamel. It is suitable for homeowners living in a house with low odor.
Not all professional paint jobs require the same level of quality throughout the interior of the house. If the house is being rented by a larger family with small kids it should be painted with a higher sheen (i.e. eggshell) for ease of cleaning but do the closets or ceiling need a high-quality paint? Not usually. We try to cater to all budgets and use the best paints possible with the budgets we are given.
A few of our customers have purchased paint from big box retailers to "save a few bucks". At 2 of those customers, we had to apply that cheap paint 3 times to make it look right. That should never happen. From now on we only accept paint at a certain level or at least warn our customers that buying cheap paint does not guarantee 2 coats will cover.
Speaking of one coat coverages. There are many "one coat" coverages being marketed by big-box retailers. I can assure you that we tested these products on Atlanta homes and we were not satisfied to the point that we stopped offering them to our customers. If you are changing the color on your home, you must do 2 coats of paint to make it look right. A little-known fact amongst professional painters is that we always do a little prep work (mud or sanding) between coats of paint. This is impossible with a one coat coverage.
Learn more about quality painting services by contacting our team at Five Star Painting of Cumming & Alpharetta or by reading more of our educational blogs.