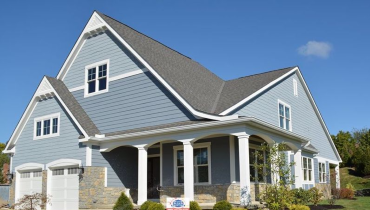 One of the most rewarding things about our business is the satisfaction painting homes in the area where we live. House painting in Cumming where we live and work is an added bonus for us. We have a great history in Cumming with a long successful track record of painting over 1000 homes just in 30041. Our employees have extensive experience with the different builders in the area. All of our current employees are living or have lived in Cumming / Forsyth County.
With all of this knowledge about painting, we know that there are unique designs on the homes that are different by neighborhood. For example, one of the great golfing neighborhoods on Old Atlanta Road aptly called Old Atlanta had a builder that used a lot of compressed siding or sometimes referred to as LP (Louisiana Pacific). If homeowners have not properly maintained their homes (with bi-annual pressure washing, painting and frequent gutter cleaning) in this neighborhood the LP siding will rot and crumble. When we paint houses in Cumming, we typically have some minor wood repair but our estimators and workers know that in Old Atlanta it might be more extensive so they try and be extra careful conducting their inspections.
The main area that shows the most wear and tear is the chimney area and this is mainly due to gutter clogs and spillage. The small siding section on the sides or trim boards are usually a problem as well as the backing behind the siding. When all of the repairs are completed and caulked our experienced paint crews apply the correct products to make sure the finished product will look great.
The homes in the Chattahoochee River Club have an interior drywall product installed on many of their exterior porch ceilings. This becomes a problem when washing and repairing. Obviously, we do not want to replace it with interior drywall, so the homeowner will have added costs to properly completed this job. If the homeowner has kept it cleaned, not experienced a water and kept it painted, it might be fine as it is. It was one of those short cuts that we learned by completing almost 100 homes in the same neighborhood.
The sister neighborhood of Chattahoochee River Club is a great neighborhood called Windermere. We have many customers, friends and family in this neighborhood. In fact, one of our longest running employees actually lives in this neighborhood. In the past 3 years, we have painted over 60 homes in Windermere alone. Windermere homes tend to have an oil based interior paint on all of the trim. Oil based trim is identified by a really shiny looking trim that almost looks plastic. It also can tend to crack or yellow over time. Oil based trim constantly hardens. If the surface is not sanded or primed properly, the oil-based paint will crack and flake off. Our estimators usually, find this during their inspection around the interior windows.
When thinking about exterior painting in Cumming, please consider Five Star Painting. We paint about 150 homes per year just in Forsyth County. We don't get insulted if you don't hire us, we get only insulted if you don't call us and give us a chance. Listen to what makes Five Star Painting different and then you decide.
Homes in Chattahoochee River Club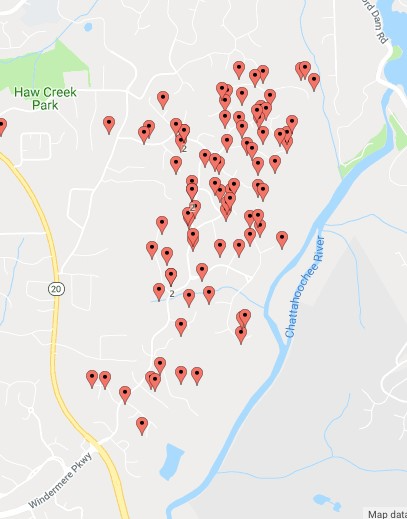 Homes in The Orchards - Cumming, GA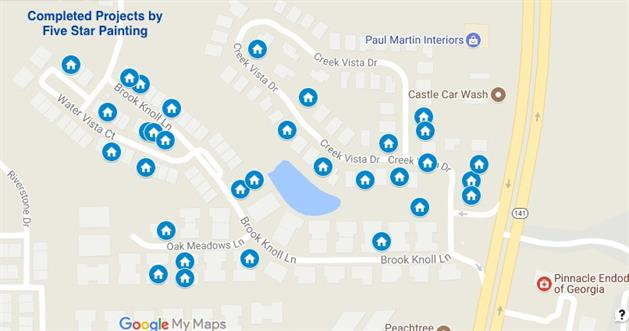 Homes Completed in 30040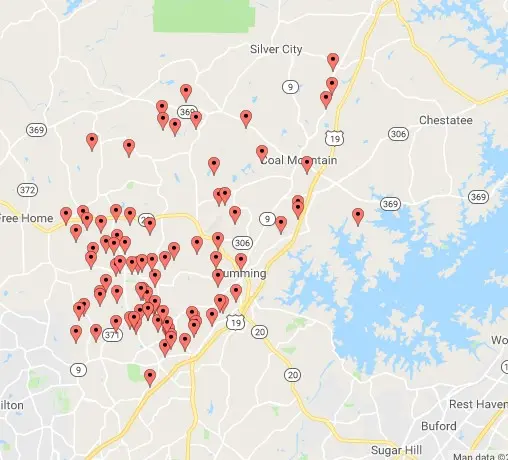 Homes Completed in 30041