House Painting in Gainesville, GA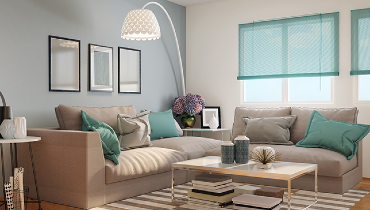 Painting homes in Gainesville will always bring a smile to your face. I know that sounds terribly cliché, and you might stop believing me but hear me out. Many of our customers in Gainesville are retired and have beautiful lake front homes. They are a little more relaxed and have more experience with home repair than the average customer. We have also found that homes in Gainesville tend to struggle to find a contractor that will call them back and make sure they show up on time. By using Five Star Painting of Cumming to paint your home in Gainesville, you are limiting your chances of that happening substantially.
The car trip to paint houses in Gainesville, usually involves a path over the gorgeous Lake Lanier on Buford Dam Road. I think it was the same trip over the Dam that fermented our decision to move to Cumming back in 2004. It is simply beautiful. We took our first family photos at Sawnee Park. I love seeing my employees post a photo of Lake Lanier as they stand on a customer deck, "tough day at the office" with a beautiful sunset glistening in the background and boats heading out.
The houses that we paint in Gainesville can range from brand new (3 to 10 years) or to very old 10-50 years). Either one is not a problem with Five Star Painting. If the homes are built before 1978 we will do a lead test to make sure the proper procedures are followed. Many of the homes in Gainesville off of the lake are older than those directly on the lake but it really depends. There's a great little neighborhood called Harbour Point off of Highway 53, where we have painted at least a dozen homes all are 10-15 years old. All of those homes have full siding, trim, decks windows, and shutters. These homes might require 40'-60' ladders for our painters to access as they are often built on cliffs. Other homes on Lake Lanier are made of Cedar siding and need special stain products to protect the wood against the Lake elements. For painting, we recommend special paint products that protect against moisture and mold. Sherwin Williams make a great product called Resilience. It is our go-to product for painting exterior homes in Gainesville on Lake Lanier.
Call {F:P:Sub:Phone} or schedule your free estimate online today!
Contributed by Scott Specker, owner Five Star Painting of Cumming