Top Paint Ideas for 2018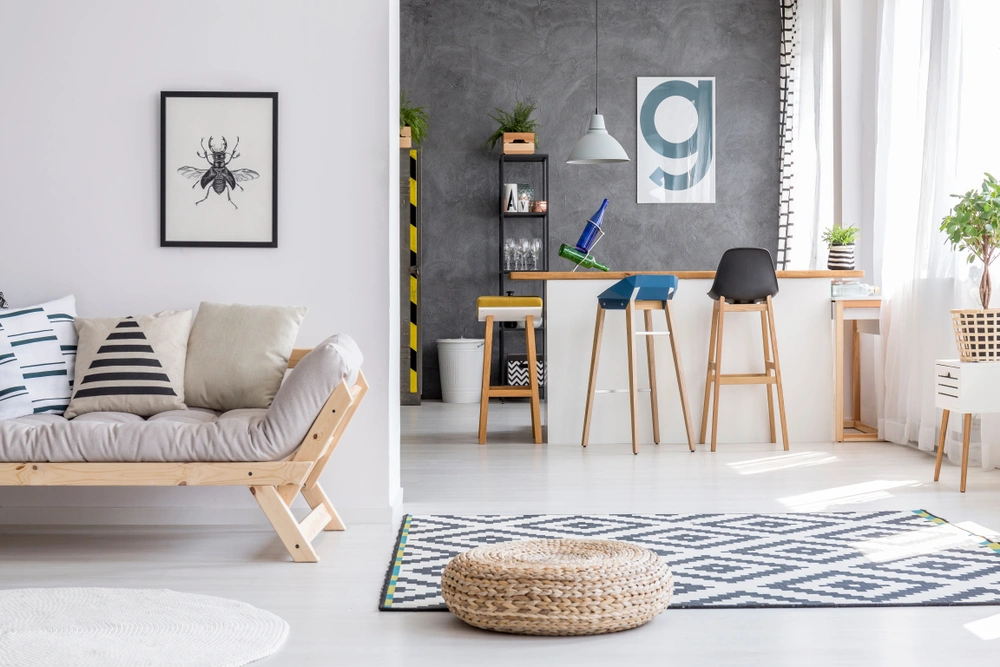 Have you always wanted to change the look and feel of your home but you're not sure where to start? Whether it's something interior or exterior, there are several ways we can change the style of your home without having an expensive renovation or overhaul. One of the simplest and easiest ways to do that is through re-painting your home. In this article, we will be showing you our top paint ideas for 2018.
1. Charcoal
Charcoal has been dubbed the 2018 color of the year. Its dark, neutral, but gentle tone sets it easily with other colors making your home easy to design with various colored furniture. Neutral darks are calm to the eyes and we can always pair it bright colors as accents.
2. Coffee
Coffee is also a popular color for 2018. Warm and natural-looking, this color can go pretty well with classic-style homes. We recommend using lighter versions of coffee-colored paint to go well with darker furniture and vice versa. Coffee color gives off a homey look and is popular among rustic enthusiasts.
3. Light Aqua
For the contemporary individuals, we would like you to try this quirky, fun, but mild color. If you are into blues and shades of the sea, light aqua might just be for you. This paint goes well with other shades of blue, green, and white for that nautical feel.
4. Salmon Pink
Pink never goes out of style. For a more feminine, gentle look, we would like to suggest this color for people who would like to experiment with brighter shades. This color is perfect for bathrooms, kitchens, or bedroom as it is also a warm tone and can easily be paired with neutral furniture.
5. Mustard
This bright and fresh feel which is somewhat a cross between a yellow and a brown, is a match for people who would like to perk up their spaces without changing themes too much. If you originally have a taupe or brown-colored space which most classic homes do, we recommend this look. Mustard will add a rustic, Tuscan feel to your home.
However, doing paint jobs might not be easy especially if you have other commitments. We, at Five Star Painting of El Paso can do that job for you. Our services include professional interior and exterior home painting, wallpaper installation and replacements, as well as painting services for commercial spaces. We offer free on-site estimates and we are quick to respond to inquiries. Don't just dream of reinventing your home, we will help you to make it happen.
Call us today.