Regardless of your needs or budget, we will treat your structure as if it were our own. At Five Star Painting of Cedar Park and Leander, the painters we work with can fully customize the interior and exterior of your business, giving it the exact design you want.
We understand that branding a business starts with the building itself and, in many cases, the look and feel of a brick-and-mortar location can help determine whether or not a customer chooses that business.
If you want your paint job done right, work with our professionals! Schedule your free estimate today.
Commercial Establishments We Service
We work with painting contractors who perform commercial painting work for a wide variety of industries, including but not limited to:
Hospitals
Schools
Retail properties
Apartment buildings
Religious institutions
Why You Should Hire Five Star Painting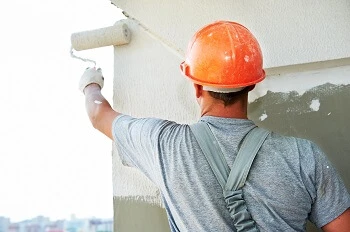 We only work with painters who adhere to our strict code of conduct. You will notice our attention to detail from the moment you call us. A courteous representative will assist you in setting up a free estimate at your commercial property.
Then, the painting team we work with will arrive and strive to be professional throughout the job, ensuring you barely notice they are there. Our goal is to interrupt "business as usual" at your company as little as possible.
Call us or contact us online to schedule a free estimate if you're in Cedar Park or Leander.
Leaving The Job Better Than When We Arrived
Part of having a great aesthetic is cleanliness. The painters we work with understand this, which is why they strive to leave each job site exactly how they found it.
When our team leaves, it will be like they were never there, except for the exquisite paint job. Our service doesn't stop when we are done painting; it stops when your place of business is completely cleaned up.
Customer Satisfaction Is Our Main Goal
Our primary concern at Five Star Painting of Cedar Park & Leander is leaving the customer happier on the day we leave than the day before we arrived. Our commitment is to bring each client the exact services they want at the best price we can provide.
Contact Five Star Painting online to schedule service at your place of business in Leander or Cedar Park.