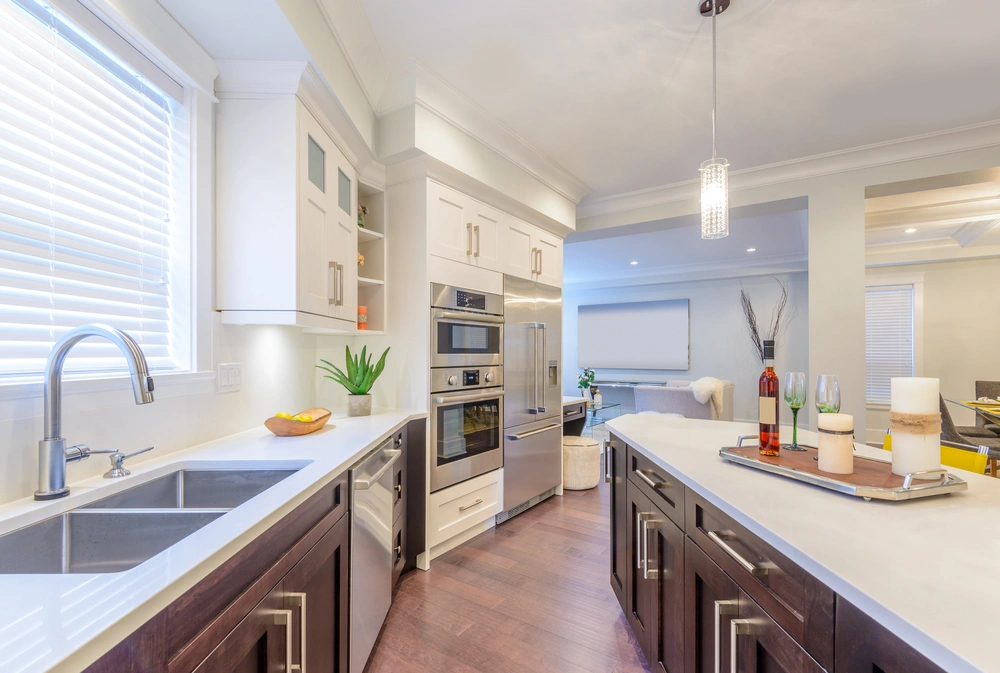 When you are updating your kitchen, there are a few things that you need to think about when you are choosing the best color scheme.
Cabinets
The first thing to consider is the finish on your cabinets before you do any other paint colors in the kitchen. Most of the time, people are going to choose a natural look. This means that they are going to have a clear finish that is going to bring out all of the colors of the wood. The paint on your cabinets are going to help to drive the color scheme of your kitchen.
Countertops
The second thing that you are going to need to think about before you decide what the color scheme of your kitchen is going to be is the appliances, countertops, back splash, and flooring that is going to go in your kitchen. This is because you are going to want the walls, ceiling, and trim in the kitchen to match all of the other things that are going to be in the kitchen. You want everything in the kitchen to flow.
Lights
The third thing is to think about the lights that are going to be in your kitchen. If you have a lot of natural light in the kitchen, it is going to affect how the color is going to look in the kitchen. A northern light is going to cool so it is going to look best for a warm color. But when the sun moves, it is going to cause the colors to shift and change. The artificial lighting is going to change the colors of the kitchen also. Therefore, it is a good idea to apply some color samples on the walls of the kitchen so you are going to know how it will look.
Trends
The fourth thing is to track what the trends in kitchen colors are. Of course, the classic choices for cabinets are going to be a neutral color like white. But there are many things that can influence the paint colors of your kitchen. It is very important to remember that not every color is going to look good in your kitchen. This is the same for the more intense colors.
At Five Star Painting of El Paso, we make it a point to provide the full-service painting our customers need. We want you to be happy with the look of your home and we are available to get the job done right.