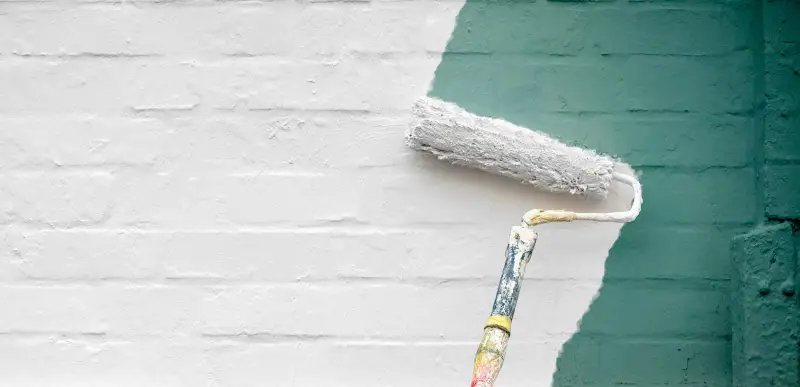 There's no question that painting your exterior is a great way to upgrade your home. And there's also no question that it's simultaneously the biggest home improvement project you can take on.
Not only can it take some time and long nights to wade through the wide world of house paint colors and land on the right scheme for your exterior, but there's also a long list of supplies that need to be bought and steps to take bring this vision to life. That's why many
While Five Star Painting of Overland Park is here to help you handle any exterior (or interior) painting projects for your home throughout Overland Park, we're also here to be your go-to resource for all things residential painting. Here are some things you should absolutely know about exterior painting:
What Does Exterior Painting Include?
Exterior painting includes painting the various aspects of your home's facade. It could include adding new paint to or touching-up any of the following:
Window sills
Window trim
Doors
Siding
Porch
Gutters/downspouts
Shutters
Garages
Exterior Painting Can Also Go Beyond the Home
Painting your property's exterior is not just a matter of painting the outside of your home; it also involves painting other elements of your property, such as:
Fences
Decks
Driveways
Sheds
Gazebos
Outdoor entertainment spaces
Reasons Why Homeowners Choose to Paint Their Home's Exterior
Giving the outside of your home a new coat of paint goes beyond integrating a new look or sprucing things up. There are numerous reasons why homeowners choose to repaint their home's exterior:
Mixing things up with a new color
Covering up old exterior siding's wear and tear
Increase home value before selling
Make their home stand out
Provide proper protection to exterior
Regardless of why you want to paint your home's exterior, doing so offers many different benefits – especially when you trust a team of professionals to handle everything for you.
Should You Hire Painters or DIY?
While it could come off as biased, we'll always recommend choosing a professional painting company to handle any of your residential painting projects over trying it on your own, but not for the reasons you might think.
Yes, hiring our Overland Park painters will ensure a picture-perfect finish, but hiring professionals for your exterior paint job will also:
Keep You Safe
Not only can paint fumes irritate your lungs if you're not wearing the right protective gear, but ladders have led to more than 500,000 falls at home annually. To play things safe, hire a professional painter. They have experience in high places and bring the proper safety equipment.
Protect You from Mistakes
When you paint your home on your own, you're the only one responsible for any mistakes or accidents that occur. So, whether a paint bucket falls and splatters everywhere or the porch light shatters while wrapping it with protective plastic, you'll have to fix things.
When you choose to hire a professional painter, you'll be working with trusted painting contractors who are insured, experienced, and trained, letting you stress less about the process and just enjoy the results.
Get it Done Quickly
Painting is all painters do. This means that they've painted homes just like yours hundreds, if not thousands, of times before. Because of this, they'll be able to get your exterior painted in a flash. Plus, they won't be bogged down with a shopping list of items like you would be on your own – they come equipped with everything they need for the job and finish in a fraction of the time.
Ensure a Flawless Finish
Hiring professional painters will let you get the most out of your painting project. From gathering supplies to prepping surfaces, painters will follow a detailed process to ensure your final results are free from peeling, streaks, cracks, and other impurities common with amateur house painters.
Hire Five Star Painting of Overland Park for Your Exterior Painting
At Five Star Painting of Overland Park, we provide a wide range of exterior painting services, ready to take care of any part of your exterior that needs to be painted and help you benefit from everything we've outlined in this blog.
Our exterior painting process is easy and only includes a few, simple steps:
Painting Estimate – After you reach out online or over the phone, we'll set up an appointment to meet with you in your home, discuss the exterior painting ideas you have, and offer a free estimate so you know what to expect from our team.
Planning – Whether you need help getting your project done within Kansas's optimal exterior painting window of fall, or even need help choosing the right color for your home, our Overland Park painters will work with you to plan every step.
Preparation – Before we crack open a can of paint, our team will prep your exterior surfaces to be painted. This includes pressure washing dirt and grime away, removing old paint, making minor repairs, and applying drop clothes around your exterior.
Painting – Using our team's decades of experience and premium supplies, we'll paint the exterior of your property, paying close attention to the fine details to make your vision a reality!
When you're ready to learn more about the painting services we offer in Overland Park or even schedule a free consultation on your own, reach out to our team. We're always happy to answer any questions you have about the exterior painting process and get started on your next exterior painting project!