Five Star Painting Featured in Franchise Time's Next 300 Ranking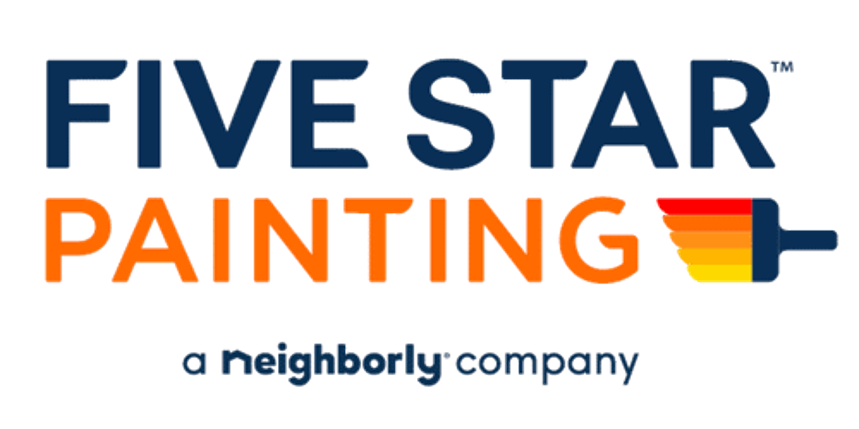 Company named among Top 500 brands in the country
SPANISH FORK, Utah—Despite competing with highly acclaimed brands across the nation, Five Star Painting has made the coveted Franchise Times' Next 300 Franchise Systems ranking for 2012. This year's research drilled down to detail the Top 500 concepts, ranked by worldwide sales and unit counts. The ranking identifies major players for U.S. franchisors, according to revenue and unit growth.
"As a team, we are excited to be ranked on such a prestigious list of top franchise systems," said Scott Abbott, CEO of Five Star Painting. "Everyone at our company – our marketing department, our sales team, our service and support center, every one of our franchisees – they're all to credit for the growth and success of this business."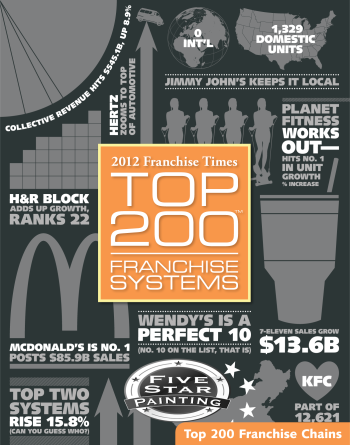 Abbott has developed a proven system at Five Star Painting to help entrepreneurs in every facet of their business, from fielding customer inquiries at an in-house call center to providing customized marketing collateral and search engine optimization for each Five Star franchisee. His innovation has led the company from its humble beginnings as one small painting location to more than 100 franchises in less than a decade.
Calculated by the company's global system-wide sales and previous year's performance, Five Star Painting has been deemed one of the largest franchise systems in the U.S., as published annually by The Franchise Times.
"We offer a lot of ongoing support to our franchisees, and I think that's what has made not only our company, but also each of our individual locations so successful," said Tyler Woodhouse, Vice President of Marketing. "The tools and technology we have here are all focused on helping our franchisees be the most successful business owners in their industry."
Woodhouse ensures the Five Star brand is well positioned for success and each franchisee is backed with the marketing support needed to grow their business. His wealth of knowledge combined with the expertise of other company executives has earned Five Star Painting consistent recognition in growth and innovation.
Five Star Painting ranked No. 456 in The Franchise Time's list of Top 500 brands and is No. 256 on the list of "Next 300" companies projected to rank in the Top 200.