How to Transform Your Ugly Patio into One You Love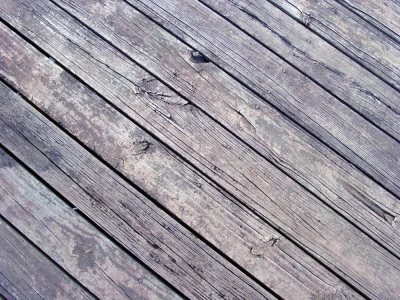 Are you in need of patio design ideas? If your deck has seen better days, but you have no idea where to start giving it a face-lift, don't despair! After checking out countless decks, as well as looking into what needs to be done to recreate the great ones, I have come up with several ideas you can use in order to create a patio you actually enjoy hanging out on.
Patio Surface
Depending on your existing surface, you have several options.
Wood
If you have a wood patio or deck, it is quite simple to clean, refresh, and seal for protection. This is important, not only for the look of the wood, but also the safety and longevity. Weathered wood is more likely to start splintering and will be weaker and more susceptible to breaking. Five Star Painting offers refinishing services for wood decks, patios and fences.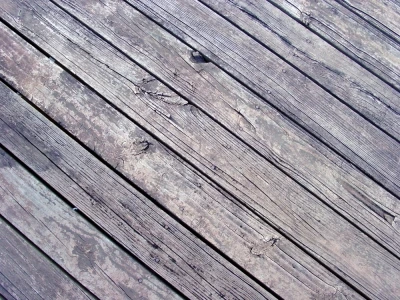 Refinishing you wooden deck will do wonders to make your patio look better.
Concrete
If your deck is constructed from asphalt or concrete, you have a choice to make. You can try to clean it with a pressure washer to restore its shine, seal and stain, or you can lay paver stones down to give it an elegant, new look. You may want to have this done by a professional, but if you are particularly handy, you may want to try it yourself.
When choosing the surface of your deck, it really comes down to design preference and functionality. Select a surface that looks good and is going to meet your needs.
Choosing Patio Furniture
Your patio furniture offers the perfect opportunity to put your creativity to good use and even use bold designs and colors that you would typically not use in your home. Of course, if you already have furniture that is in good shape, you may want to simply paint them and add new cushions and accessories. Even if it is a little worn and rusted, there are things you can do to make it look new again, particularly if it is metal.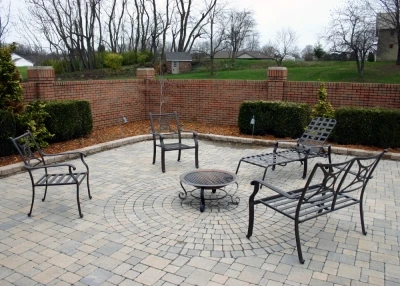 Paver stones are a great looking surface for a patio.
There are so many options in regards to patio furniture and it is up to you to choose the pieces that best meet your needs. You can consider a patio couch, a couple of chaise chairs, benches, chairs, ottomans, stools, and more. There are no real rules regarding what should or should not be on the patio, so pick the pieces of furniture you really want. Then it's time to move on to cushions and accessories, where you can really show your personality.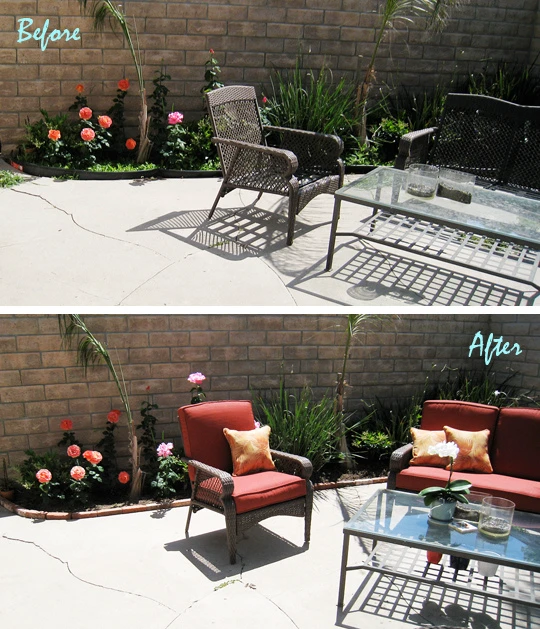 You can change up the look of your patio by simply adding or changing the cushions or pillows.
Patio Color Schemes
Fabric patterns and colors can completely change your patio. From stripes to flowers to a chevron design, anything goes. It is the same way with color. If you are having a little trouble coming up with a color scheme, here are a few ideas that I really like.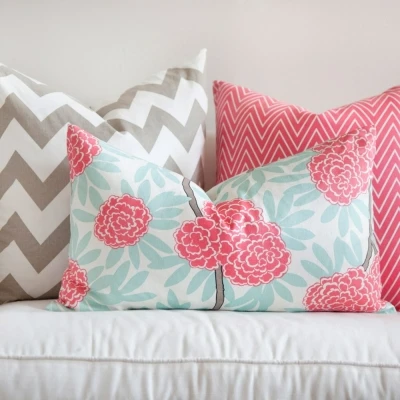 You can add patterns and accents by adding pillows in the right print and color.
For a modern look that is quite elegant, white furniture on top of gray pavers using accent colors including various shades of purple and pale yellow prove to be a stunning option.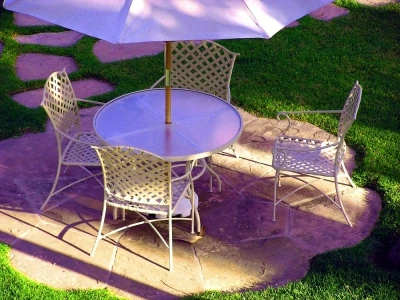 White patio furniture is a classic look.
If you are going for a Caribbean feel, stick with bright blues and yellows, as well as hints of turquoise, coral, and greens.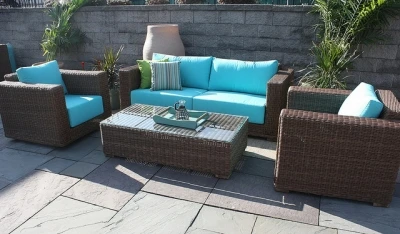 Turquoise and brown are a beautiful color combination.
Consider this:
If you prefer something more calming, use softer colors, such as gray, baby blue, pastel browns, and a touch of mustard.
If you are dreaming of a bright patio that is meant to perk you up, choose bright oranges, yellows, pinks, reds, and greens.
If your intent is to create a fun patio, simply include tons of bold colors.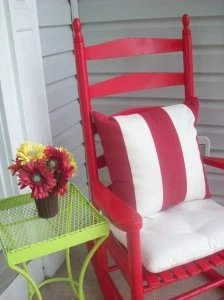 Red and green are complimentary colors and therefore perfect together.
Accessories
There really is no limit to what you can put on your patio, but there are certain items you should consider to bring everything together.
Lanterns, torches and paper lanterns can have a dramatic impact on the look of your patio. They are ideal for patios with and without covering.
If your patio is covered, consider hanging a ceiling fan to provide light and a breeze.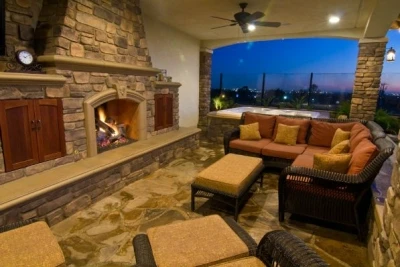 If you have covered patio area and fan is a great touch for added comfort on a hot day.
Flowers are an obvious accessory that can easily transform the look of your patio. You may opt for traditional terra-cotta pots or urns, but you may also want to look for a few flower pots with a more whimsical look to add some flare to your patio.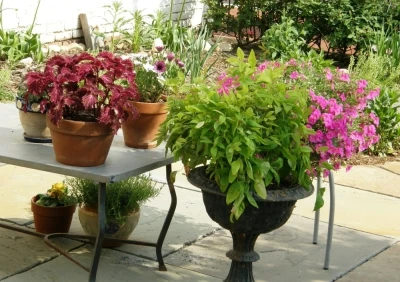 Plants and flowers are the perfect accessory for any space!
Throw pillows are a great idea for adding color and comfort to your patio.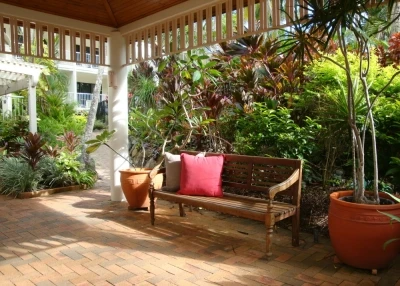 These pillow are a nice touch for this patio.
Most people do not realize that wall art is as appropriate on a patio as it is indoors. If you have blank spots that you would like to liven up, there are numerous selections to choose from.
Add something different, such as some type of water element or a fire pit. Either way, they add to the patio's esthetic look and usability.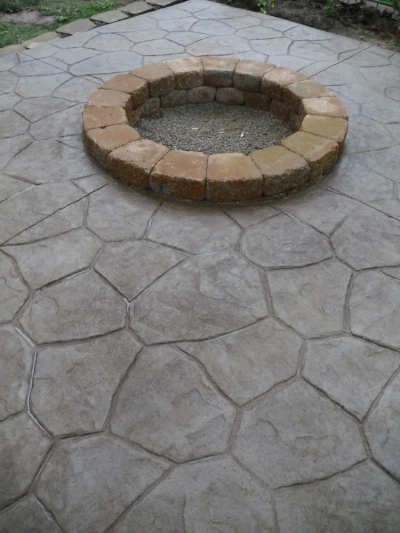 A fire pit is a great element to add to your patio for added enjoyment.
There is no reason to continue allowing your patio's appearance to embarrass you. Using the patio design tips above, you can redesign it into the space you have always wanted. For painting, staining or refinishing needs, always call the experts at Five Star Painting to provide their professional expertise! Schedule a free, no-obligation estimate online by clicking HERE.