Front Door Fix Up: Boost Your Front Entrance Curb Appeal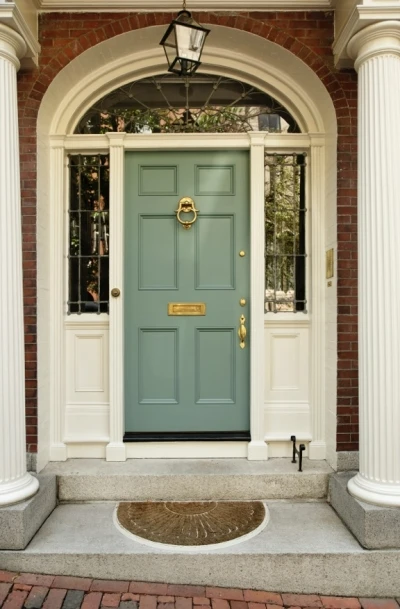 Boost your front entrance curb appeal with these front door fix up tips to reclaim your front door and porch area from the wear and tear of life and get it ready to receive fall visitors. From cleaning and painting, to changing out fixtures and decorating the porch area, your front door is going to be the cutest one on the block. Not sure your door needs any help? Take a good look at it, you might be surprised how much you haven't noticed. Since your front porch is the first part of your home people see it's important to keep it looking fresh and attractive.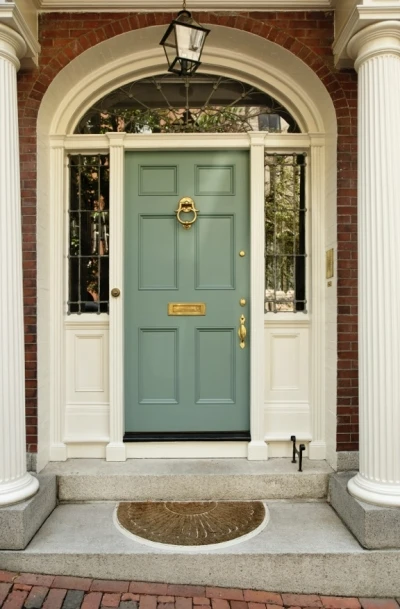 An attractive front door can go a long way to improving curb appeal.
Clean it up!
Sometimes all a door really needs is a good cleaning. Wipe down the door and sweep away the debris that collected around the porch and above the door. Using a damp cloth, clean off the doorbell too. It can get nasty over time. Shake out the mat and decide if it needs a good scrubbing or maybe it's time to get a new one altogether. Doormats are a great way to show some personality so choose a rug that is fun and functional.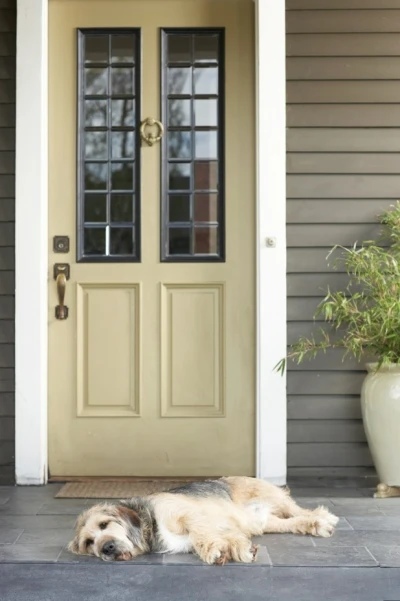 This door isn't too bad but if you look close you can see evidence that it could use a refresh.
Look Close
Now that everything is clean, take a good look at the paint and decide if it needs a touch up. Are you still in love with the color, or is it time for a change? Repainting a door can be an inexpensive way to improve curb appeal and brighten up the appearance of your home. Touching up the paint or choosing a new color that complements the exterior of the house can go a long way to improve the overall look of your home. If the idea of taking on a painting project is overwhelming, get someone to help you, especially if you plan to take the door off the hinges.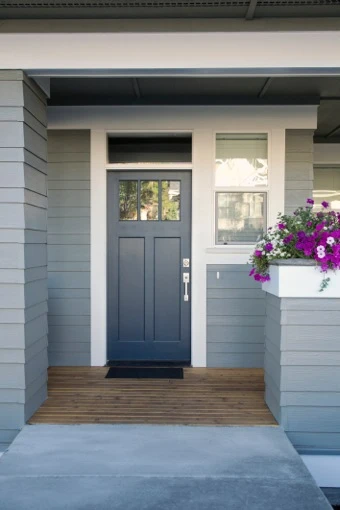 Do you still like the color of your front door? Maybe it's time to change things up?
Repair and Replace
Molding is a great way to improve the appearance of your doorway. Think of it like the frame around a picture. A larger, nicer frame will improve the overall appearance of the door significantly. If you like the molding that's already in place, now is also a good time to fill in any holes in the molding using wood filler and give it a fresh coat of paint too.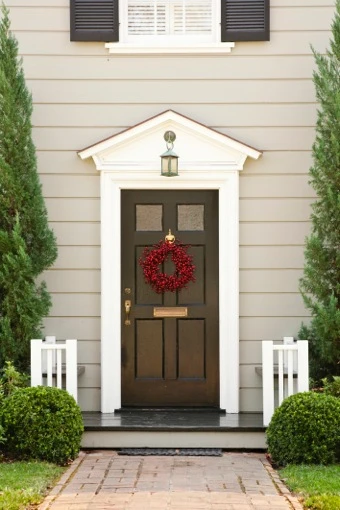 This door would have been rather depressing without the molding to frame it.
Another great way to update your door is to get a new knob and lock set. Depending on your choice of new fixtures you may want to replace the hinges and mail slot to match.