Create the Perfect Guest Room for Holiday Visitors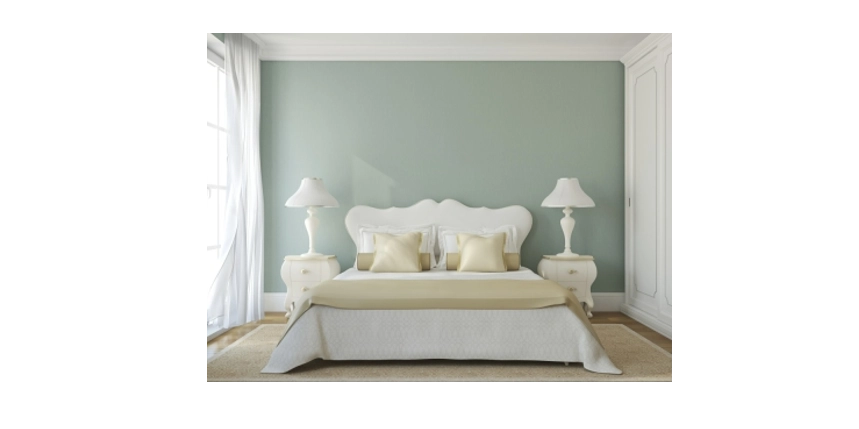 Staying in someone's home can either be a joy or a trial. The quarters in which your guests will reside while in your home will effect to your guest overall experience. Carefully choosing elements to help promote your guests rest and comfort will determine when and if they come stay at your house again.
Wall colors
According to some studies that have been done on the subject of wall color and sleep, and as mentioned in a previous post, the best colors to help promote sleep are blue, green, yellow or silver. The right color may be the difference that helps your guest's relax for a better night's sleep.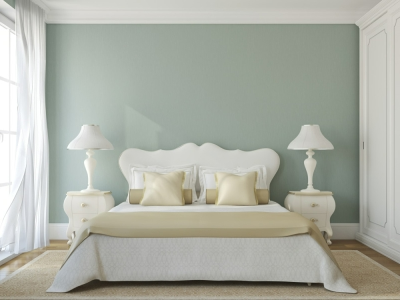 According to some studies blue is the best color to promote sleep.
Bed
Make sure you have a good mattress for the guest bed. One of your visitors may have back pain and there is nothing less fun than back pain. If you can provide a good bed, hopefully they will hurt less and have a nicer visit with you. I speak from personal experience and from watching my grandmother who was in constant back pain when she came to visit. It really put a damper on our time with her.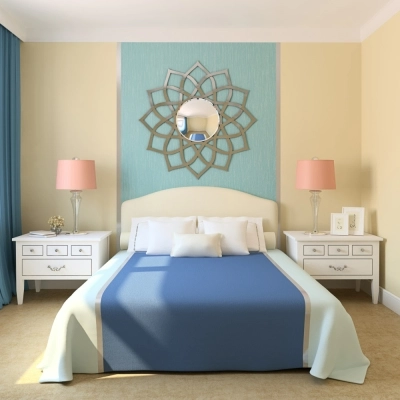 A good mattress in the guest room will make a world of difference to your visitors.
Little things
It's the little details that make the biggest impact sometimes. By having a few things prepared and waiting in the guest room before your visitors arrive, they will feel all the more comfortable. Niceties like a fresh bar of soap, clean fluffy towels rolled up on the bed and flowers on the dresser or vanity will be welcoming sight for your guests. Choose either their favorite flower or one you know will last through your guests stay in your home. For a guide on which flowers will last the longest in a vase follow this link. Don't forget, live plants are also a possibility to place in the room. If your visitors are coming for Christmas a beautiful poinsettia plant would certainly make things festive.
By preparing your guest room for holiday visitors now you will have a more enjoyable holiday season as it gets ever closer. I can't tell you how many times I have looked too closely at something in the guest room too late to do anything about it, like an hour before the visitors arrive. Take a look at your guest room now and make any needed changes so your guest have a nice experience.