Give Your House a Fresh Coat of Paint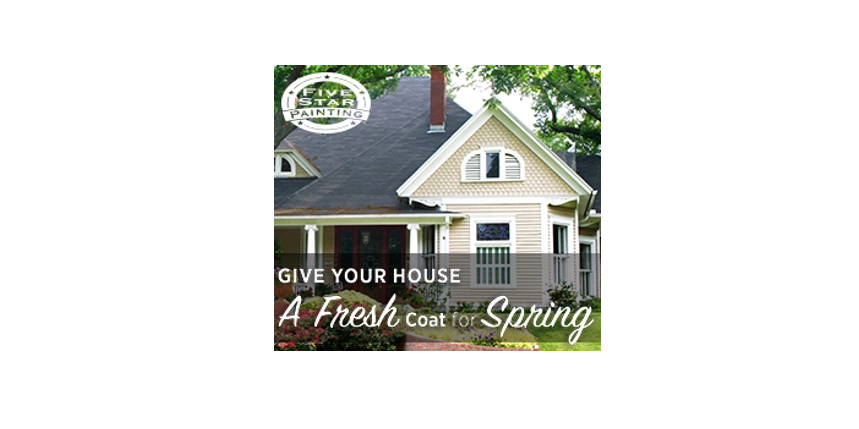 The mild weather of the spring has a way of prompting homeowners to initiate outdoor projects, such as gardening, landscape or painting a house. From historic Queen Anne and Victorians to classic bungalows and contemporary homes, you can easily revitalize the exterior of your home with a fresh coat of paint. It makes the most sense to paint your home during the spring before you proceed with other exterior projects. In addition, painting a house in the spring is the perfect time for exterior painting because the weather is not too hot or too cold.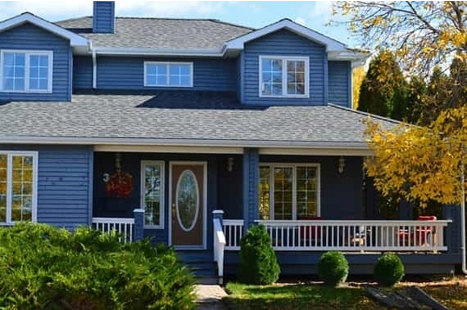 Moderate springtime temperatures will help you achieve the most durable, toughest and most protective finish on your home's exterior.
Here are aspects to consider as you mull over the exterior painting project for your home.
Preserve Your Investment
The primary reasons for an exterior paint job, which includes priming and weather sealing, is to beautify your home and protect its surface from weather conditions. A fresh coat of paint can get rid of rust, dirt, grime, scratches, and water stains. If the life expectancy of the paint on your home has expired, you may have exposed wood, which can rot from exposure to the elements. Other exterior components that lack a protective coating of paint could also deteriorate.
Over time, the rays of the sun cause paint to fade, and the paint erosion compromises the protection that the paint provides for the exterior. In addition, moisture from rain, snow, ice, frost and high humidity can all have a negative impact on the paint--causing paint to swell and soften. This condition eventually leads to blistering, peeling, cracking, and flaking paint. The extreme conditions and fluctuations in temperature cause wood and other surfaces to contract and expand. The lack of a flexible paint surface causes paint to crack, peel and flake.
Remember, the longer you put off painting a house after the paint has worn away, the more it can cost to repair or replace damage components.
Project Considerations
Whether you are a do-it-yourselfer or decide to hire a professional, you must take into consideration, many factors, from prep work to final changes, to ensure a superior result. The aspects on the projects that you must consider include:
Prep work- Most professional painters would agree that proper preparation in more than 80 percent of a successful paint project.
Patching and caulking - It is important to seal cracks and joints between materials, such as molding, fascia boards, window frames and doorframes.
Prime - Priming the surface with a quality sealer solidifies the surface and makes it ready for the new paint to cling to the surface.
Paint selection - Select the right paint for the surface and use high-quality paint.
For the most appeal or if you plan to sell your home, choose a neutral color from the white, gray, tan, blue, or brown families. Use reds, blues or other bold shades for accent.
Contact Five Star Painting
A fresh exterior paint job can vastly improve the curb appeal of your home or business. Unlike painting a few interior rooms, painting the exterior of a home is a huge task that is very different from applying a coat of paint to brighten up interior spaces.
The advantage of hiring professional painters is that pros understand how to manage all of the steps and best practices that you need to complete while painting a house on the exterior. Contact Five Star Painting® for a long-lasting and beautiful exterior paint job.