Paint Colors Inspired by Mardi Gras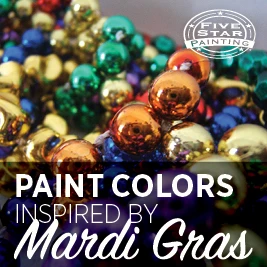 It is common knowledge that Mardi Gras translates to "Fat Tuesday", because it represents the last day before Lent begins on Ash Wednesday. Partygoers live it up for a week leading up to the big celebration. The city of New Orleans, and even their schools, shut down for the entire week to celebrate!
Not as well known is the meaning behind the traditional colors of Mardi Gras: purple, green and gold. At Five Star Painting, color is something we think about all the time. We asked owner of Five Star Painting of New Orleans, Michael "Buck" Dodick, about the meaning behind the colors, and he explained,
"As the story goes, the colors were chosen by King Rex in 1872! He was honoring the visiting Russian Grand Duke Romanov whose house colors were purple, green and gold. Purple represents Justice, Green represents Faith, and Gold represents Power."
It is no wonder why we see these colors used for many of Louisiana's sports teams and universities, such as the New Orleans Saints in black + gold and Louisiana State University Tigers in purple + gold.
Bringin' It Home!
Throughout the city of New Orleans, especially during the celebration, you will see thousands of colors on display. Nothing compares to the spirit and energy of Mardi Gras in New Orleans, so we encourage you to incorporate a little of the color into your home to create some year-round "jazz".
Using Sherwin Williams' ColorSnap app, we created these amazing color schemes that can be integrated into your home. Consider using one color for the walls then select accent pieces to include 1-2 of the other shades.
Plastic beads: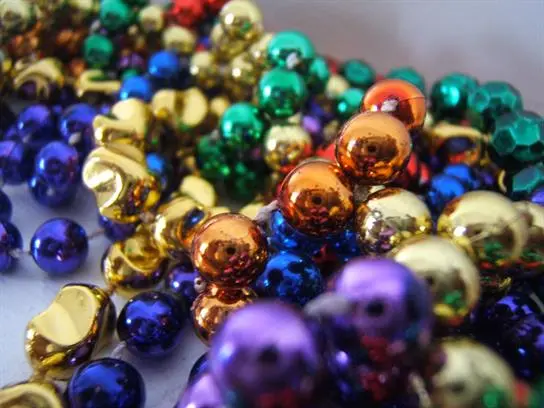 Inspired colors: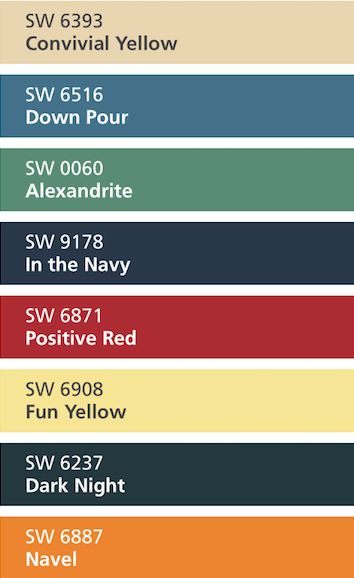 Masks: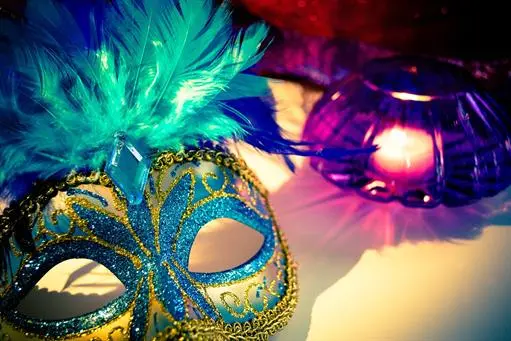 Inspired colors: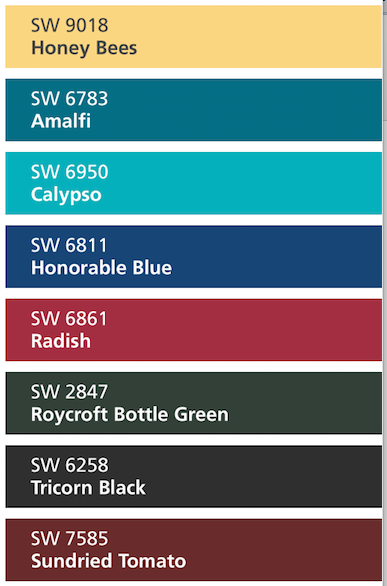 Contact Us!
If you are ready to liven up your home, give the painting professionals at Five Star Painting a call at 888-261-3633 or click HERE to schedule a convenient time and date for your free estimate. No matter how near or far you live from the Mardi Gras celebrations, there is a Five Star Painting location nearby.