Paint Sheen Guide: Picking the Right Paint Finish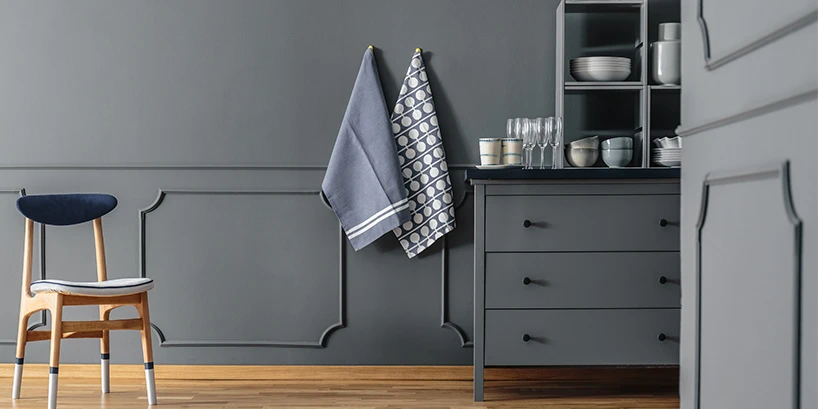 Paint Sheen Guide: Picking the Right Paint Finish
Paint sheen comes with its own set of terms to learn: glossy, semi-gloss, flat, eggshell. Choosing the right one depends on what you'll be painting, which room of the home your project is in, and how much use the area will receive. Here's what you need to know about how to pick the right paint sheen for the job.
Flat and Matte
Best For: ceilings, living rooms, bedrooms, or anywhere that doesn't need a high level of durability.
Flat paint does not reflect light and a matte finish has a very low luster. These finishes are excellent for hiding bumps and imperfections on a surface, but they are not designed to stand up to heavy use. Both finishes are prime candidates for stains and are not suitable for damp environments. If you're painting your ceilings, look for an ultra-flat paint that's made for ceilings so it drips less and hides more.
Eggshell and Satin
Best For: family rooms, living rooms, bedrooms, dining areas, children's areas, hallways.
Satin is slightly shinier than eggshell and both finishes are much easier to clean than a flatter finish. Because they're a bit reflective, you'll want to take extra time prepping surfaces to remove imperfections. Satin finishes can also be used in moist areas such as bathrooms and kitchens, and can be an excellent choice throughout the home for added durability without too much shine. An eggshell or satin finish will provide an elegant feel, and flatter paints are more pigmented so your paint will go a little farther and shave a few bucks from your project cost.
Gloss and Semi-Gloss
Best For: trim, windows, doors, kitchens, bathrooms.
Glossy trim and doors will lend a professional, beautiful finish to your paint projects. Plus, glossy finishes are best for any areas that must be able to stand up to a great deal of use and cleaning. Semi-gloss is also extremely durable and resistant to moisture, but has a bit less shine. Choose semi-gloss for doors and trim if you prefer a slightly more matte finish while still getting the same protection. It also is a great choice for high-traffic areas like children's bedrooms and playrooms, along with kitchens and bathrooms. Before using a semi-gloss paint on your walls, be sure you won't mind the shine and that you've thoroughly prepped your walls as most imperfections will show.
The Right Paint for the Job
Choosing the right sheen for your project comes down to how durable you need the finish to be and how you feel personally about the shine. Kitchens and bathrooms should always have a paint with more shine so the walls can stand up to continual moisture, handprints, stains, and repeated cleaning. Flatter finishes may look a little nicer in other areas of the home, but if you try to use them in high-traffic areas like hallways and children's areas, they won't stand up to the test of time.
If you're not sure which paint finish is right for you, ask the pros at Five Star Painting. We'll make sure your finished project not only looks great, but is also durable, too.