Can You Paint Over Mold? | Five Star Painting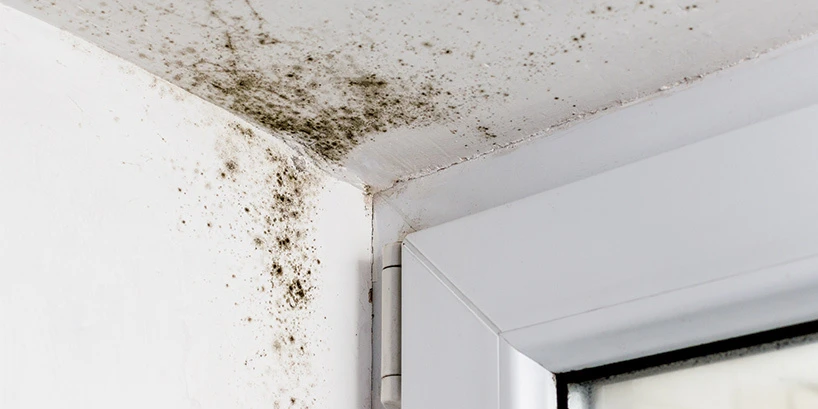 While you may wish you could just paint over mold, it's not a safe solution to a serious problem. It may seem like an easy, fast, and inexpensive fix, but the truth is painting over mold simply hides the issue. It does not seal the mold or keep it from spreading or prevent it from being a health hazard to you and your family members.
Instead, be careful to handle mold issues properly (and professionally) and then cover-up any residual stains with paint once the remediation is complete and the area is safe. If you are asking, "Can I paint over mold?", keep reading to learn from the experts at Five Star Painting what steps you must take:
Dangers of Mold
For areas larger than 10 square feet, you must call in the professionals to remediate the mold before you paint. Unfortunately, there are no exceptions to this rule. If you are wondering if you can paint over mold on drywall, the answer is the same.
Mold can be very dangerous and it is important to let a company that specializes in mold remediationLink opens in a new tab handle the task for you. Be sure to ask the remediation company to ascertain the source of the moisture so that this can be addressed. Only once the mold has been removed and the company lets you know the area is safe should you begin painting.
Following Mold Removal, Let the Painting Begin
The company you hire for mold removal should have verified that they have solved the root of the mold problem. Then, they should prime any walls with a Kilz-type product before painting with mold-resistant paint. These are also the steps you should take if you are handling the tasks of priming and painting on your own. While mold-resistant paint is unsafe for an area that has not been properly remediated, it works well as an extra precaution once the area is mold-free. You may paint new building material, or over post-remediation stains left behind so your affected areas look like new.
Professional Painting Services after Mold Removal
Mold removal is potentially dangerous, and discovering your home is plagued by mold can be a stressful time. To ensure the problem is eliminated professional mold remediation is the safest and most effective method. Why not let the home services pros with NeighborlyLink opens in a new tab take the job from here Call Rainbow International for mold removal servicesLink opens in a new tab you can trust. Then Five Star Painting has the experience and expertise to paint over remediated areas. We will do everything we can to deliver a beautiful, long-lasting paint job. Connect with us online now to get a free estimate for services, or call (888) 261-3633.