How to Paint Shiplap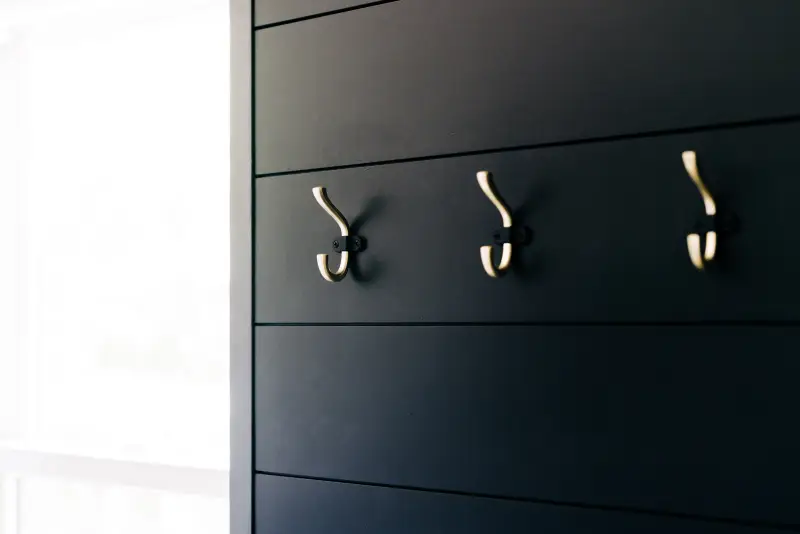 Unless you've been hiding under a rock, you already know shiplap is a home design trend that's taken off in a big way. Everyone is incorporating this wall style into their home renovations and updates.
Why? Because it looks fantastic, it's budget-friendly, and is a DIY project that any semi-crafty homeowner can tackle.
You've likely seen shiplap style on Home & Garden television programs, and you may be ready to make it happen in your home.
Below are shiplap painting tips so you can jump on the trend and add #shiplap to your Instagram post with a fun before-and-after pic.
Before you begin the painting project, you need to know which type of paint is ideal for a shiplap-style wall. For best results on wood shiplap, use a water-based paint-and-primer in one. This helps you saves time and money because you'll only be using one product instead of paint and a separate primer two—plus an all-in-one paint product also has superior coverage, which means fewer coats of paint are necessary.
You will also need to decide the right paint sheen to fit the style you have in mind, but remember to keep functionality in mind too. While flat (also known as matte) sheen looks great on shiplap, but it can be difficult to clean. Have more questions about which sheen to use? This paint sheen blog can help!
If the shiplap will be in a high-traffic zone such as the kitchen or dining room, a semi-gloss sheen will be easier to wipe down. You could also choose an in-between sheen like satin or eggshell, which will provide a more matte look while still being relatively easy to clean.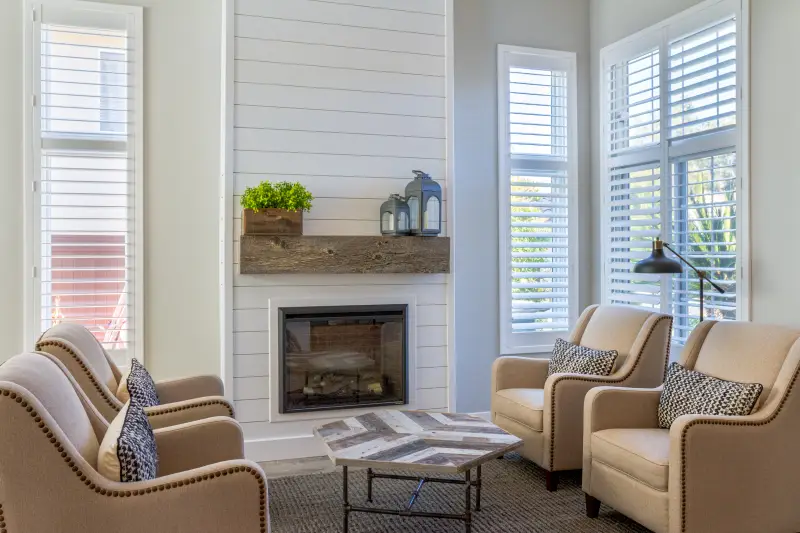 Here are some tips to guide you:
If you're installing new shiplap, paint it prior to installation. It will be far easier to paint the edges before the shiplap is up on the wall.
If the shiplap is made of engineered wood (MDF or medium density fiberboard) instead of real wood, seal with an oil-based primer before applying a water-based paint in a Urethane Enamel for finish hardness. Try to avoid using a latex wall paint. This will prevent the water-based paint from damaging the MDF, which is water sensitive. The separate coat of oil-based primer will also give the shiplap boards additional water and humidity protection.
Don't forget to fill in any nail holes and gaps in the shiplap with spackle or caulk prior to painting. If you painted the shiplap prior to installation, fill in holes and gaps after the shiplap is in place and then touch up these areas with paint.
If the shiplap was already installed, paint it like wall (with a roller and cut in with a brush), taking extra time to paint the gaps and shiplap grooves with a small brush.
Here are the supplies you will need to gather for your shiplap painting project:
Drop cloth or plastic
Paint of choice
Sandpaper and palm sander
Paintbrush, roller, and tray
Spackle
Paintable caulk
Cover the floor and surrounding area to protect it from paint splatters and drips.
Sand down the shiplap boards with sandpaper or a palm sander and wipe away any remaining sawdust.
If you're using a separate primer product, apply it before the paint and allow it to dry completely. This step is not necessary if you use an all-in-one paint and primer product.
Apply the first coat of paint with a paintbrush or roller prior to placing the boards on the wall if possible. If you are wondering how to paint shiplap grooves, you'll find that using a small paintbrush makes it easier to get in all of those nooks and crannies that tend to be hard to reach.
After installing the shiplap, or if they are already installed, clean the nail holes and fill with paintable caulk or spackle.
Once the caulk or spackle is dry, sand the surface lightly.
Roll or brush on a final coat of paint, using the small paintbrush to make sure the nail holes and grooves are covered.
Would you rather have an experienced professional paint the shiplap for you? While we don't install shiplap your local Five Star Painting can take care of painting it. You'll save time and get the results you want. Call (888) 261-3633 or schedule an appointment online today.