What Is Rustic Style in Interior Design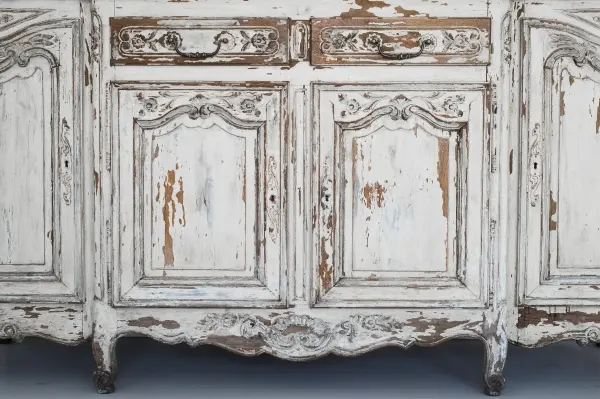 When the time comes to change up your house's style, there are plenty of options to choose from. And although many of us can appreciate living in a modern world, with its many high-tech conveniences, we still find ourself embracing the nostalgia of a rustic interior design.
But what exactly constitutes a rustic style? And what elements do you need to create a rustic interior design style that is all your own?
A rustic design style incorporates rugged, natural elements such as earthy colors, raw-edged furniture, stone, and both live and artificial plants. The grounded and natural feel of a rustic design is appealing to people who are looking to create a calm, soothing environment, which could be exactly the refreshed style your home needs.
Interior Rustic Paint Colors
The first big step toward completing a rustic interior look is selecting the right paint color palate. Here are some rustic interior paint color ideas to consider:

One of the corner stone colors of the rustic look is the brown section of the color wheel. A very natural color range, browns (particularly darker browns) will give you some good neutral colors to establish tone yet give you freedom to build around.

Much like browns, greens are one of the more natural colors palates and are perfect for rustic interiors. Evoking trees, grass, and other elements of nature, putting on a few coats can instantly start shifting the style of your home.

One of the truest neutrals, grays are good to set a tone but also will match most other design choices you make (such as furniture, rugs, etc.).
Related Topic: Factors to Consider When Choosing Exterior Paint Colors
Design Elements to Add to the Rustic Look
Painting walls can only take your rustic design so far, so you'll need to bring some other elements in to bring it all together. Let's look at a few of the steps you can take to bring it all home (literally):
How to Make Interior Doors Look Rustic

You can make your door (even a modern one) fit with your new rustic look by using the dry brush technique while painting it. Instead of fully dipping your brush to the point that it becomes wet with paint, apply only a very small amount of paint to the brush; the bristles are almost dry. This paint technique makes the newly painted door appear older and faded.
You can also use steel wool to create a "rub through" finish. After the paint has dried, rub steel wool on the door until the surface behind begins to show through.
Staining Tables

Painting is a great option for a lot of your projects, but for some items, like tables, stain will be the better option. Because stain is semitranslucent, you can layer stains with browns and grays to really add a rustic vibe to your coffee or end tables.
Let's Get Rustic
Incorporating some of these design elements into your decor can help transform your interior into the rustic interior you desire. And with so many different options to choose from, you can make your rustic interior design unique to your specific taste. Now that you have some ideas to help you get you started, it's time to begin!
Painting walls, staining doors, tables, and other furniture is a good first step. If you need help, your local painting pros at Five Start Painting can help. We can assist with you with design ideas, painting and staining. To learn more, give us a call at (888) 261-3633, or request an estimate online today.