The outside of your home is the first thing visitors notice when they arrive. The exterior details says a lot about your pride and ownership. If your fence, front door, or window shutters are chipped or faded, it is time for a fresh coat of exterior paint.
At Five Star Painting of Brooklyn, we improve and enhance the look of your home. If you have homeowner's association or historic property rules, we will be able to work with them!
Ready to book your free exterior painting estimate? Book yours today by calling us or by booking online!
Brooklyn Painting Preparation
Proper prep and painting every three to five years are essential to ensuring long life for your siding and the other materials that compose the outside surfaces of your home. We can also perform power washing and even hand-washing designed to eliminate built-up grime and mildew. Once we've prepped its exterior and our painting work is complete, your home will have the protection it needs to stand up to sun damage as well as inclement weather, including:
An Eye-Catching Experience
Protecting your home is imperative, but you also want it to have a beautiful exterior that makes you proud. We work closely with our customers through color consultations and other services in order to help them make the best possible choices. The goal is to select colors that accentuate a building's features and complement its architectural design while blending well with its surroundings and other structures in the neighborhood.
If you live anywhere in Brooklyn, contact us online or call us with any questions you may have. We'll be pleased to schedule an on-site consultation and provide you with a free estimate.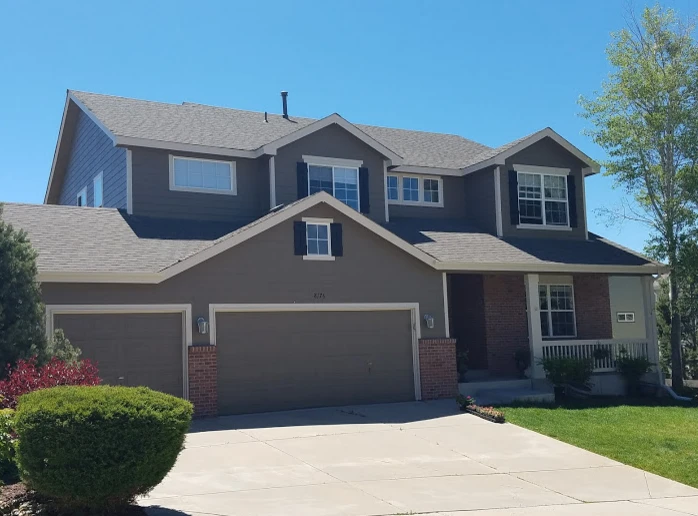 Exterior Painting for Your Entire Brooklyn Property
Five Star Painting of Brooklyn doesn't just paint the outside of primary residences. The painting contractors we work with can paint the exterior of just about any structure on your property. Perhaps you have a garage that requires door and trim painting. We can do that. The contractors we assign can also paint:
Decks
Barns
Fences
Porches
Gazebos
Cottages
Playhouses
Workshops
Give Your Home the Makeover It Merits
Let us paint your residence. You deserve it, your home needs it, and we can deliver it at a price we're confident you'll be pleased to accept. We'll also work hard to deliver a convenient and hassle-free experience, and that includes striving to finish on time and within budget while maintaining work areas that are clean and safe.
To learn more about your home makeover project, call Five Star Painting pf Brooklyn today!
Exterior House Painting | FAQs
Should my house be pressure washed before painting?
If the exterior of your house is dirty, then yes it should be pressure washed. Pressure washing is the best way to remove dirt, dust, and cobwebs before painting.
It's important to wash your house before painting so the fresh new coat has the best chance to bond with the undercoat. Luckily, we'll take care of pressure washing your home!
Contact Five Star Painting of Brooklyn to schedule service. We'll match an outstanding and experienced painting crew in this area to your specific needs.