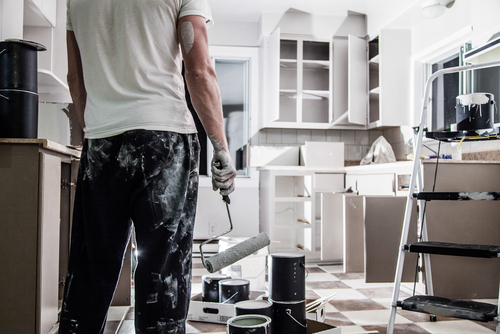 Why is it important for a Painter to be Licensed and Insured?
There are several reasons why it is important that you hire a professional painter that is licensed and insured in Virginia. The main reason is that it is a protection for you, the customer.
If you contract with someone who is not properly insured and one of their workers later claims to have gotten hurt while working on my home, as the homeowner you can be help personally responsible for the injuries sustained by an uninsured worker while they are on your property. You can be in a very awkward position with your own insurance company because of this type of accident.
There are 2 common types of insurance a painting contractor in Virginia should carry, liability insurance and workers' compensation insurance.
Liability covers situations as contractor-caused damage to your property, although it doesn't typically pay for repairing or replacing shoddy work.
Workers' compensation provides payment to injured workers for lost wages and medical services, regardless of who was at fault. Workers' compensation coverage will also provide benefits to the contractor's family in the event of a work-related death.
A Contractors License is the other important thing to ensure your painting contractor has, in many states if a contractor is not licensed they cannot be insured, and not having a contractor's license can make a building inspector halt work in progress if it is not being done by a licensed contractor.
Always ask for verification of insurance before hiring the painter to start the work. It is important to know that a contractor's general liability insurance is not the same as workers' compensation! It is always best to hire a licensed contractor, who is insured and has workers' compensation coverage. These ensure you are working with a professional, reliable and reputable company.