The painters we contract with enjoy working on, but are not limited to, the following types of exteriors:
Sheds
Homes
Patios
Garages
Decks
Shacks
If You Are Going to Paint It, Paint it Right!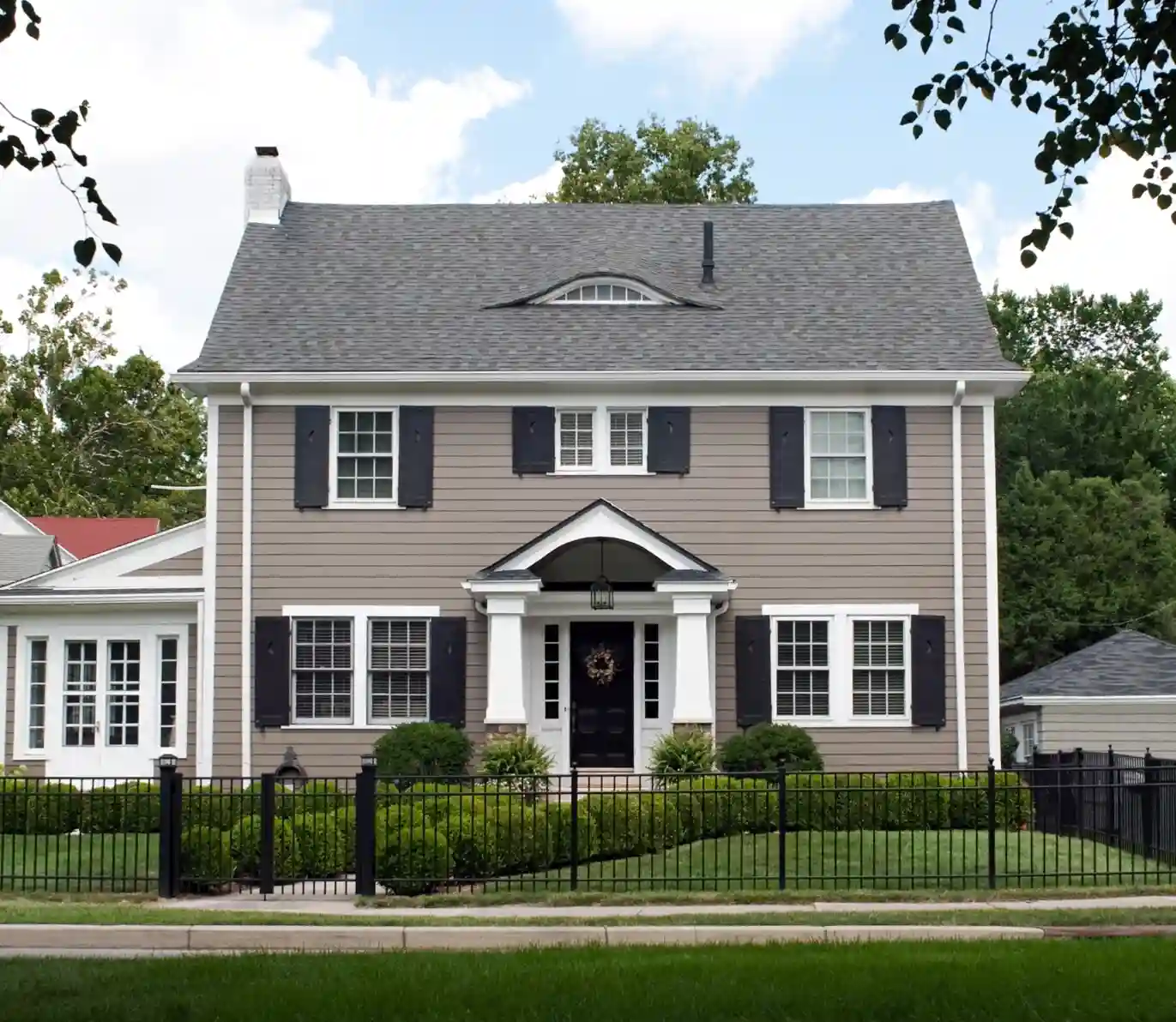 If you are looking to revamp your home's exterior paint and raise the value of your property in just one step, rely on us to help you! With the help of our professionals, you can have a hands-off approach to improving your home in days. We offer paint services to many exterior surface. Regardless if you have a small single-story residence or a large house with many levels. We'll be there to make your home what you've always wanted it to be.
Learn more about our exterior painting services by speaking with our team today at (843) 940-7645!
What Does Exterior Painting Involve?
There is a lot more work involved in painting the exteriors of buildings than you might think. Five Star Painting of Charleston works with contractors who power wash your exterior surfaces and prep them for painting. The advantage of having a team of painters is that there the cleaning steps can be done quickly and effectively. The surfaces are then primed and painted with as many coats as necessary to bring out the color. After any work, the job site has to be cleaned up and left like the painters were never there at all.
Want to learn more about what we can offer in engineered paint choices available in the Charleston, SC, area? speak with our expert staff today at (843) 940-7645.
Types of Exterior Buildings Eligible for Paint Services
Please feel free to inquire about the following structures:
Rooves
Porches
Fences
Sheds
Homes
Playhouses
Garages
Doors
Shutters
Trim
Decks
Barns
Outbuildings
Pools
We may be able to accommodate your specific exterior structure, so contact us at Five Star Painting of Charleston.
Exterior Painting Doesn't Have to Drag Out Over Months
When you hire a paint contractor working with Five Star Painting of Charleston, you'll be getting an expert team of painters who have the know-how and ambition to complete your exterior paint job in a convenient timeframe. Our paint contractors have the team power to complete your paint project quicker and mitigate the impact of weather as much as possible.
Five Star Painting of Charleston offers custom color consultations that help you select from an endless array of hues and paint types. Many clients are taking the opportunity to upgrade their paints to UV and weather-resistant paints for decades of maintenance-free fresh-looking colors. If you have personally witnessed the effects of sun bleaching, you can understand why homes with upgraded paint are more prepared than their neighbors.
Call us today at (843) 940-7645 to begin an exterior paint project in the Charleston, SC, area.
Exterior Painting Frequently Asked Questions
When should I look to paint the exterior of my home?
The best seasons to have your exterior painted or repainted are usually during the summer and spring. Conversely, fall and winter are more ideal to have the interiors of your property painted. If your property needs an exterior paint job, feel free to book a free estimate by calling or by simply visiting us online.