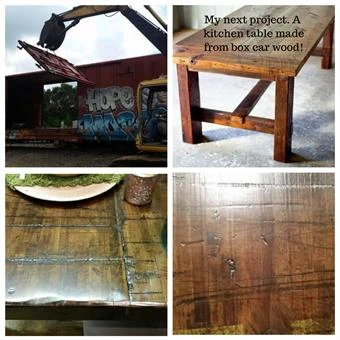 As a young boy I had an awesome grandfather that "built stuff". He built by hand a 2 car garage right in his back yard. Yes, he did everything himself. It blew me away every time I went there, thinking how did you do this? It looked like as nice as his own house with just 2 garage doors on the front. He probably wasn't too different or unique than most men born in 1912. He would have probably considered himself a laborer or a man that worked with his hands. He never worked in an office, never had employees or sought any of those modern day luxuries as his job was best said as the maintenance guy in the coal mines of Scranton, PA. He was technically above a normal miner as skills go, but I know he would never elevate himself to that status.
So needless to say, I really admired him. He was a large strong man that I never saw get upset. When he passed and joined Jesus in Heaven, I emptied the family minivan and drove to Scranton to make sure any heirloom tools could make their way to my workshop. With a sister going for her Doctorate degree in Education and highly skilled in Art, I felt comfortable that the competition was slight and she wouldn't want the old tools.
Every winter now I try and "build stuff" for my family and I feel connected to him in some way. Some tools are actually used and even have the inscription of "Griff" on them. I have built tables, desks, wall art, maps and will eventually build my wife a family room table out of box car wood. My grandfather's creativity even extended to arts and crafts as he built nativity manger scenes, bunny rabbits and candy dishes. Every item had his initials on the bottom. GG and OG. I thought what an amazing way to pass on something to the next generation.
Now our inspiration comes from memories of times past and keepsakes for the future. Striving to be connected and relevant in a disconnected society. My wife will say, "hey I saw this on Pinterest, do you think you could build this? I pause, I smile, I evaluate, and I jump right in. Thank you Papa.
CLICK HERE or call to schedule your free estimate today!
Contributed by Scott Specker, owner Five Star Painting of Cumming<