We know how frustrating it is to choose a painting company and not be happy when the job is complete.
If you're like us, you've been faced with the challenge of knowing which painting or home services company to hire. With so many options to choose from, you've likely wondered how you can find a team that will do a job the way you like, showing up when you expect, finishing on time, and on budget.
We know you want to feel good about the look of your newly painted home or office. It's not right when you are quoted a low price and have to pay additional fees, manage the project yourself, or clean up after the paint crew leaves.
At Five Star Painting of Cumming, we get it.
We understand that a quality painting project can transform the way you feel about your home or office. It can create a sanctuary for your family or a tranquil environment for productive work.
We believe this important investment in your property shouldn't be left to chance.
Thousands of people, just like you, have bypassed the discount painter or do-it-yourself paint project to work with Five Star Painting of Cumming. They can freshen up their home, prepare for a property sale, or create an attractive look for a new or existing space.
Our customers have endorsed our work with great reviews and recognized our superior painting services with multiple awards for customer service and satisfaction.

Schedule a Free Estimate


Customer Satisfaction Leads to Meaningful Work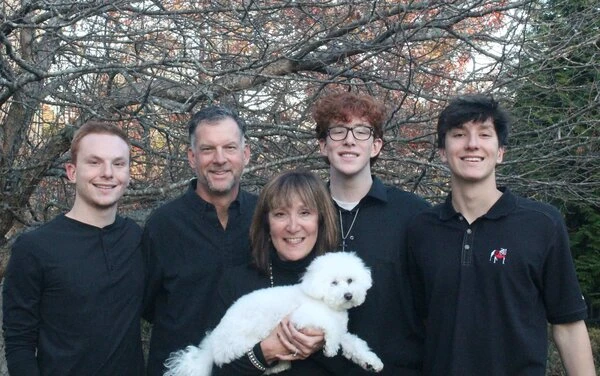 We haven't always been in the painting business.
Scott Specker spent 18 years in the Consumer Product Goods industry, specializing in marketing research with extensive knowledge in consumer purchase behavior.
The work was ongoing, with no beginning and end. It wasn't long before the three hours of a daily commute and international travel to ten countries started wearing on him.
Scott pushed himself, taking on a two-year international assignment with the promise of a promotion at the end. It was difficult being away from his family and home, but he knew it would be worth it.
The realization that the promotion was not coming was a defining moment in his life. Scott was following what he had always been told to do but wondered if that was what he was created to do. He knew that financially providing for his family was noble work, but it didn't result in the satisfaction he desired. He took a look inside to ask himself what he was really doing and who was he helping. Around that same time, he became a Christian, prompting him to see his work, marriage, and parenthood through a different filter.
Scott felt trapped in the corporate world, knowing he had a wife, three sons, and financial commitments that he could not ignore.
What was a corporate executive to do? He didn't want to teach his sons to go through life learning to grin and bear it and began to have thoughts about a new role where he ran his own business. He made the courageous decision that something had to change.
Scott started by prioritizing what he wanted - to add value through his work, stay close to his family and be involved in the community.
His list of what to avoid? Being in a role where your work is a blip on the radar screen, making a big company even bigger.
He was attracted to owning a franchise. Buying a company with a proven business model was appealing, especially in a territory with new hungry clients and Scott's extensive background in marketing. The decision to move forward was not made alone. He and his wife, Sharon, committed to giving it their all, knowing there was only a 6-month severance package to keep them afloat.
Differentiating a company with a blue-collar image would require some head-turning practices. Scott's knowledge of consumer behavior and Sharon's experience in customer service was a perfect intersection to create a painting service company that did what many in the industry do not - offer a highly respected painting service with a committed team of employees delivering a white glove customer journey and assurance of quality performance.
There were many days of long hours of learning the painting business, hiring the right team members, and developing processes that ultimately benefitted customers.
It wasn't long before the word started to spread. Five Star Painting of Buford is recognized as one of the top five residential re-painters in the Atlanta area with customers that not only refer them but often rehire them when new painting jobs arise. Scott and Sharon have created an exemplary company, implementing business practices replicated from other industries to elevate the customer experience when working with painting services.
Five Star Painting of Buford is recognized as an industry leader, earning awards for Franchisee of the Year and for customer service and superior quality of work with 5-Star ratings from Google, HomeAdvisor, Angie's List and Kudzu. They have also been recognized as Best of Forsyth County winner. They offer a two-year warranty on all work and are fully insured and licensed. Customers complete a 5-Star Job Review at the end of the project, assuring peace of mind that the job will be delivered as promised with the attention to detail and follow-through they expect.
People have come to know, like and trust Scott, Sharon (his wife of 23 years) and their family (Griffin - 20, Evan - 17, and Luke 15) as community leaders and tireless volunteers. This new role allows Scott and Sharon to mentor youth at their local church and a school program for at-risk students. They also support small businesses with their involvement in the local Rotary, BNI group and as a Chamber of Commerce ambassador. Scott has had time to coach his son's lacrosse team, serve as an FCA character coach at the local middle school, a judge for DECA competitions, and a speaker on the topic of corporate work and entrepreneurship at the University of Alabama and the University of North Georgia. The Speckers also support local non-profits of Bald Ridge Lodge and No Longer Bound.
No, the Speckers haven't always been in the painting business. They've elevated the work and made it much more than about painting.
It's about adding visible value to people's homes and businesses. It's creating a business that their team can be involved in to change people's lives. Their focus provides a superior customer experience that keeps people coming back. Owning this business allows them to live the lives they were created for, giving them the freedom to financially support the family and leave a legacy to both their children and the community.

Meet Our Team!
---
Can we help you transform your space?
Five Star Painting of Cumming is more than a painting company. We believe in offering a worry-free experience; providing peace of mind that the job will be completed as promised.
You can look forward to opening the door to the living or workspace that invites you to enjoy your surroundings in ways you never thought possible.
Our employees are trained to understand the latest in the painting industry, providing customers with a superior end project and an experience they will communicate to others and keep them coming back.
Now, it's your turn.
Take the same step as thousands of local property owners in Cumming, Alpharetta, Suwanee, Roswell, and Milton.
Call Five Star Painting of Cumming to schedule one of our highly qualified estimators to visit your property and discuss your project.
Schedule the project, pick your color, and leave the rest to us. You will know when your project team will arrive, receive updates, and walk alongside the project manager to inspect the job when it is completed.
Avoid spending more to repair an unsightly paint job. Instead, work with a trusted painting services company that aligns customer satisfaction with superior quality projects.