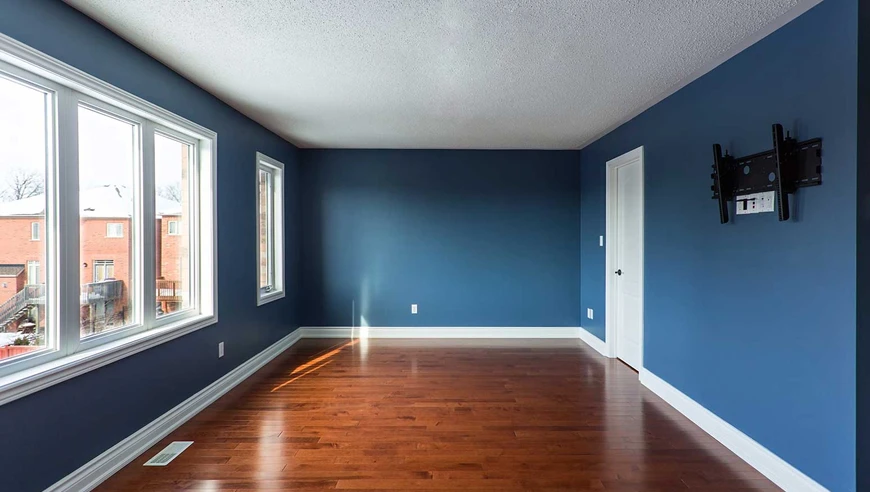 So, I was raised with a very handy father that fixed literally everything around the house. I don't recall my Dad ever hiring anyone (except for a drunk painter once, but we'll save that story for another post). My grandfather built two-car garages on his property and was capable of fixing pipes, and built custom doll houses for my sister. I inherited his tools, which I treasure. Over the past years in three different houses I have installed floors, hung wallpaper, painted rooms, built tables and custom shelving, and designed custom artwork. In fact, I generally have a known reputation for my craftsmanship.
However, after much thought, planning, and accumulating a daunting list of small projects, I broke down and cried, "Uncle!". For the first time in my life, I paid for a "handyman" to come to my house and complete the projects I did not have time for. Additionally, these projects required tools I did not have and the potential for too many trips to the store. I don't live in the boonies, but the thought of having a simple project take three hours because I can't find the right tool at the hardware store is maddening to me. I hired my nephew to handle some smaller tasks around the house, but, even then, those took several trips to the store and 10 to 15 hours of his time.
Here are the projects that I deemed too complicated for my skill set:
Installing all new faucets in bathrooms, powder rooms, and kitchen sinks
Replacing all light bulbs in 12-foot-high chandeliers
Replacing two feet of baseboard trim in two different bathrooms
Installing three new light fixtures in bathrooms
Here are the tricks I found to working with a handyman.
I made a clear list with all of the projects detailed for him to do.
I bought all of the supplies such as light fixtures and faucets prior to the handyman's arrival. If you don't, you will pay for their time and a markup on the supplies.
I spoke to their scheduler and specifically made sure that the tech would have familiarity with faucets and lighting fixtures.
I hired the right company to handle my issues. Hiring "a guy" is dangerous. Hiring "a guy" usually leads to no accountability and will likely be a bad businessman, which is highly irritating (not showing up on time, not calling, etc). This gave me comfort in scheduling…if one truck breaks they should have another to keep my schedule. They are a highly reputable company that we have worked with for over 2 years.
I had a set budget in mind and got the price ahead of time. The tech was clear that if he finished prior to the time allotted I would be given a credit, which I did indeed!
In a nutshell, the experience was fantastic. He showed up on time, he reviewed the project ahead of time, and he made sure my expectations were realized. I showed him the supplies. He went to work immediately. He parked on the road not in my driveway. He finished early, gave me a credit, and is likely coming back.
If you are considering taking on painting for the first time, here are a few tips for you.
Costs.
Have you calculated what you make per hour? Here are a few benchmarks. If you make $50k per year, the hourly rate for 40 hours a week is $25/hour. Use these numbers to subtract from the actual cost of the job. That's the real cost.
Speed and Length of job.
Of course, there is the convenience factor and speed. Our painters at Five Star will move at three times the speed of an amateur painter, or, better said, a professional painter can paint a 10x12x8 room in 3 hours. If you think the job will take 4-5 hours, there is a strong chance it will take double that amount of time. Take it from me and all of the projects I have done and seen. Do you want to spend your weekend doing that? I can't tell you how many times I have heard, "He started strong and then ran out of time."
Materials.
Do you have all of the materials necessary to do the job? Ladders, tape, plastic, the correct brush, the correct paint, the correct amount of paint, sanding pole, drywall mud, mud pan, scraper, drop cloths, etc. It can be incredibly overwhelming to try to accumulate all of the necessary materials.
Have you ever painted on a large scale before?
Are you capable to make a clean straight line using a paint brush? This is very noticeable at the edges of a room. Our painters don't use tape to make straight lines. You will likely need to apply tape everywhere. I can see the difference in pro vs amateur every time.
Cleanup and touch-up.
Are you aware of the procedures to handle empty paint cans? Do you know how to remove paint from carpeting or any surface? This is yet another challenging aspect of painting your own home. Any painting service you hire should handle all of your touch-ups which usually never gets done by homeowners as they run out of time and energy.
At the end of the day, what often makes the most sense is to hire someone else to do the job. Not only will it save you time and frustration, but the final product will be well worth the investment. You can schedule your free estimate or call today to go ahead and receive the Five Star experience that you deserve.
CLICK HERE or call to schedule your free estimate today!
Contributed by Scott Specker, owner Five Star Painting of Cumming