Painting Services for Your Entire Property
Five Star Painting of Erlanger matches you with expert painting contractors.
They specialize in painting all kinds of siding materials, such as:
Brick and stone
Vinyl and aluminum
Cedar and other woods
Fiber cement and other composites
We Can Paint Other Exterior Structures
In order to make your home appear as modern and beautiful as possible, you may have to look at the big picture.
That extends beyond the house to other structures and surfaces on your property. Want us to paint or stain a mailbox? We can do that.
We can also prep and finish:
Sheds
Gazebos
Latticework
Well houses
Retaining walls
Detached garages
We're backed by a great reputation throughout Erlanger! Visit our reviews page to see why our clients love our painting services.
Do You Know the Benefits of Exterior Home Painting?
Professional exterior painting is more than an aesthetic improvement. Did you know it's also an essential maintenance task? Keep scrolling to learn more.
Exterior Home Painting Protects Your Home
Your home should be painted once every 5 to 10 years. This helps ensure your house is safe-guarded from rain, weather, and other elements.
This time frame depends on a few things, like:
The quality of the existing paint job,
The type of siding material, and
Your home's exposure to the sun
How Can I Assess the Quality of the Existing Paint Job?
We'd recommend walking around your exteriors. When you do so, look for signs of paint failure.
Paint failure includes paint that is:
Peeling,
Chipping,
Cracking,
Bubbling or blistering, or
Fading
If you see paint failure, it's time to give us a call for a new paint job.
Increases Your Curb Appeal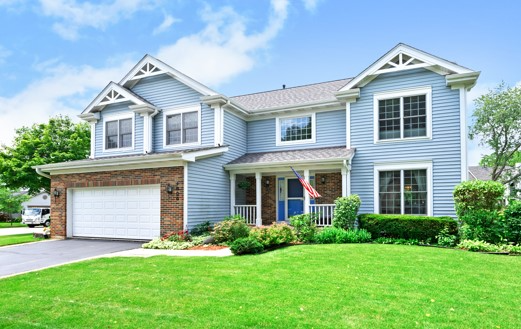 Are you selling your house or plan to live in it for many years to come? Repainting your home exterior can make a big difference.
A brand-new paint job can certainly help increase your home's curb appeal and value. And it's one of the most cost-effective ways to do so.
Reach out online to book your free estimate! We'd love to share more about the benefits of our exterior painting services.
Our Exterior Painting Process
Did you know a quality paint job is more than just applying new paint? We handle the whole process for you.
Leave the Prep Work to Us
We never just splash paint on. Rather, we are meticulous in our work.
Our approach often begins with pressure washing. As well as hand washing where necessary. This important step removes dirt and other particles that would impact the longevity of the new paint.
The Erlanger exterior painters we assign to you will then prep everything that will be painted, stained, or otherwise finished.
The prep work can include:
Scraping away old paint,
Sanding rough surfaces,
Applying caulk to hide seams, and
Perform minor carpentry as needed to improve surface flaws
Need Help Choosing the Right Colors?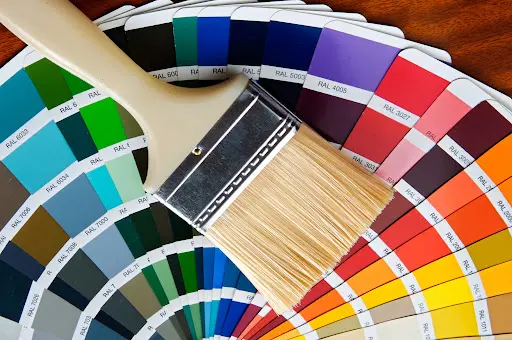 When it comes to selecting paint colors, your options are endless.
Do you want to rejuvenate your existing color palette? Or do you want to go for something entirely different? We can help you choose the right colors for your home.
Need exterior painters? Five Star Painting of Erlanger is here to help. Reach out online to book your free estimate.
We Offer Customer-focused & Quality-driven Service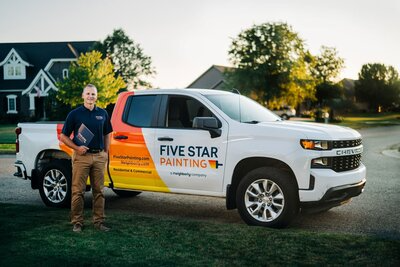 Five Star Painting of Erlanger delivers! The painting contractors we partner with strive to start projects right away and complete them well within our estimates.
We maintain clean and safe work areas at all times, and we will ensure your complete satisfaction with a walkaround before finalizing the job.
Let Five Star Painting of Erlanger enhance your curb appeal and deliver a finish that protects your home over the long term.
Call us today and fill out this brief form to book your free consultation. We look forward to meeting you!