The Interior Painting Services We Offer in Etobicoke
In addition to having experience in the interior painting of bathrooms, kitchens, and bedrooms, the team of painters we contract with can also handle painting:
Dining rooms
Living rooms
Game rooms
Pantries
Hallways
Garages
Drywall
Basements
After an inspection at your property, Our Estimator will outline the next steps. Your parameters and wishes will be worked into the plan so that the final product is just what you expect.
Contact Five Star Painting of Etobicoke today to schedule an estimate for your interior painting project in Five Star Painting of Etobicoke.
Painting Services That Enhance Homes Near You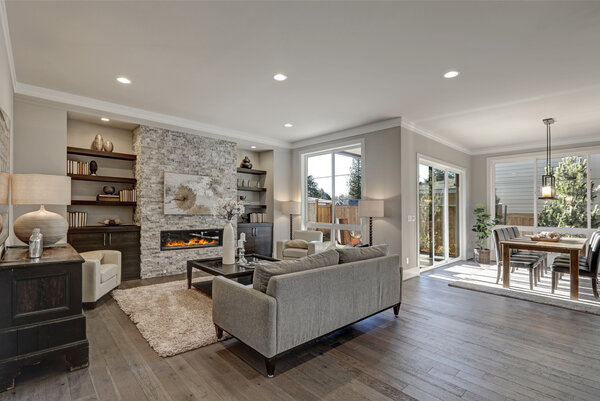 One day, you are going to take a look around the interior of your house and see that it has lost some of its appeal. From day to day, you may not notice the fading colours and aging furnishings. However, it will happen after a few years.

Fortunately, a new coat of paint is all you need to help the interior look new again. This time around, you can change the colour and design if you are ready for a new theme that enhances your house, or you can simply keep the same one.


Our House Painters in Etobicoke Clean After Every Job
The team of painters we contract with will be mindful when they are working in your home because they know they are entering your private space. When they are done with the job, you can rest assured that they are going to clean up everything from their equipment to any paint scraps that are taken off surfaces.
We are standing by for your call. Reach out to schedule an estimate for any of our interior painting services in Five Star Painting of Etobicoke.
Frequently Asked Interior Painting Questions
How should I choose the best colour for my interior?
It can start to get quite overwhelming thinking about all of the colours you can use to liven up your rooms. We'd recommend starting with the mood, look, and feel you like! For instance, do you want your living room to be bold and dramatic with a contemporary style?
Some natural blues with some white trim would suit you well. Looking for more information on choosing the right white for your rooms? Contact Five Star Painting of Etobicoke today!