Why Should I Have My Cabinets Repainted or Refinished?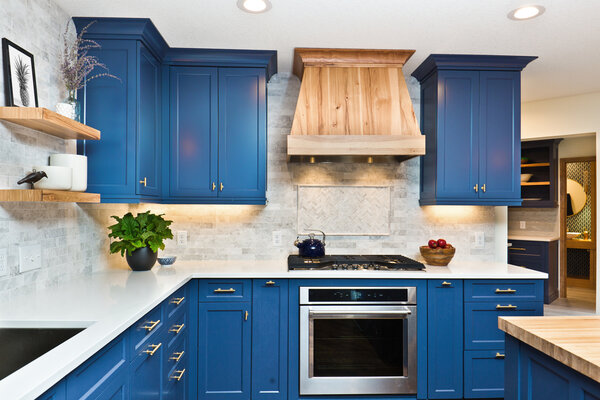 Cabinets take up a lot of the visual space of a room. They are also a focal point, especially in small rooms like a bathroom or laundry room.
Kitchens function as a gathering space for the entire family and your guests, and many eyes will be set upon your cabinets. Having the cabinets repainted or refinished makes a considerable impact on how these spaces of your home look.
You may enjoy your kitchen or master bathroom more when the cabinets look as good as the rest of the space. Our cabinet painters in Indianapolis can certainly make your home "pop".
Some other good reasons to refurbish your existing cabinets include:
Lower cost compared to replacing the existing cabinets with new ones
Less time to repaint or refinish compared with a new installation
Reduced disruption when repainting the cabinet doors and exteriors compared with removing and installing new units
Can I Paint Cabinets Myself or Hire Pros?
Cabinet painting may not seem as difficult as exterior painting. But - it is still a labor-intensive project. It demands finesse, experience, and patience.
Cabinet painting involves:
Disassembling and reassembling cabinet doors and drawers
Removing and replacing hinges and other hardware
Cleaning, sanding, and smoothing the cabinet surfaces
Repairing any surface flaws
Procuring the correct paint
Correctly priming and applying paint
Our Indianapolis cabinet painters are pros! They eat, sleep, and breathe painting. As such, it should only take us 4-5 days to paint cabinets in an average-sized kitchen.
Want to know another beauty of hiring pros? You'd get to either relax or attend to your daily duties while we handle all the work.
How Long Do Painted Cabinets Last?
They should last 8 to 10 years. That is - if your cabinets are professionally painted and well-maintained afterward.
Have any other questions about our cabinet painting services? Just give us a call or contact us online to book your free estimate!