Well the year 2015 has done the inevitable and snuck up on us. Just when we were getting over Summer we're already thinking about all our Winter guests! And it doesn't help that we have had a mild Fall here in Virginia. Where has the year gone??
Looking forward to the 2016 transition, there will of course be "parties for hosting" and lots of holiday visitors that come to you for the perfect home away from home. Being a guest in another home is always a tough one as you balance convenience with comfort. But have no fear, we're here to help you become the perfect host with guest room decorating tips to make the stay relaxed and enjoyable for everyone.
Color
Guest rooms don't have to be forgotten. There are few things more painful than an extra bedroom with no character when you're miles away from your own bed. Instead focus on the right colors and mood to make the stay easier to handle.
Cozy/Welcoming
Neutral palettes revolving around browns and grays offer more options than you think. They also appeal to many different design tastes and seasons meaning your design will last the year. Choose a neutral shade for the walls and build from there. If you want, add a pop of color in the decor and accessories.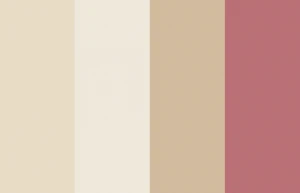 SW 6126 Navajo White, SW 7012 Creamy, SW 7689 Row House Tan, SW 9003 Rita's Rouge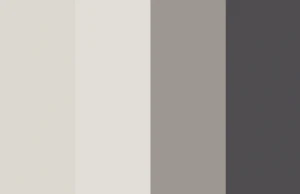 SW 9166 Drift of Mist, SW 7014 Eider White, SW 9167 Polished, Concrete, SW 9154 Perle Noir
Calming
Come on even you need a break from the family every now and then. You're the lucky one with your own actual room to go to. Guests don't really have that luxury so give them a place they can hide when the day is over. Whites and blues are known for having a calming effect, and with the new industry colors of the year it couldn't be easier to find inspiration.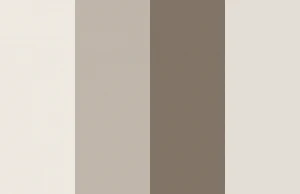 SW 7001 Marshmallow, SW 7030 Anew Gray, SW 7514 Foothills, SW 7028 Incredible White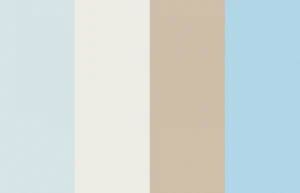 SW 6798 Iceberg, SW 7005 Pure White, SW 9110 Malabar, SW 6800 Something Blue
Style
Searching for the right design style in your guest bedroom can be really hard when you have different types of people to please. Plus you want to it to flow with the rest of the design style in your home. Best case scenario you come up with the perfect idea that pleases everyone. Worst case scenario… Well, we won't go there.
Transitional
Transitional design is a combination of Traditional and Contemporary design. We like it for its "one size fits all" approach. But that doesn't mean plain. We suggest limiting bold pattern and color choices and instead opting for the more classic options. The final product can be as sophisticated as you like as long as it doesn't sit too far on one end of the spectrum.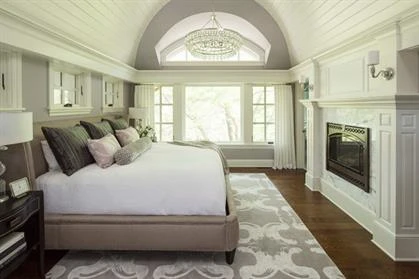 Photo courtesy of ADDO Decor
Contemporary
Contemporary is a clean, minimalist design that is not only trending right now but aesthetically pleasing for any preference. If choosing for this style emphasize texture with traditional elements. If you opt for the calming retreat color theme it could be just the mix of cozy and all-pleasing you were looking for.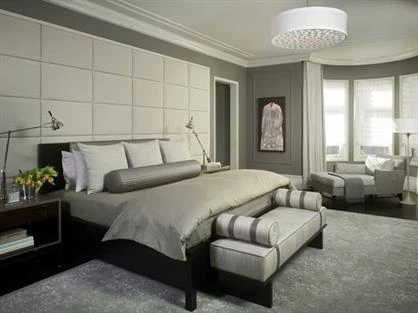 Photo courtesy of Jaz Decor
Comfort
This is the real kicker when it comes to being away from home. All we want is a comfortable place to sleep that's as close to home as we can get it. In this case it's the little things, literally, that make a huge difference.
Warmth
We can't give our guests full control of the thermostat, but we can give them a way to make their rooms meet their temperature requirements another way. Offer up extra blankets, pillows, and clean towels for them to get cozy at bedtime.
Access
Sometimes the hardest part of being a guest is asking for things. Preempt their requests by stocking the room with as many of the comforts of home as possible: snacks, extra electronics chargers, television and movies, etc. Also keep in mind how easy it will be to find the bathroom and kitchen, or even you!
Follow this guide and you'll definitely be ready for your holiday guests. Get started with your guest room update by taking advantage of our Paint More, Save More Interior Painting Special going on now – up to $1000 off!