Posts and Pillars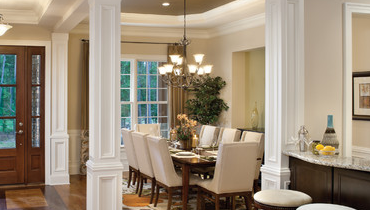 Posts and pillars are wooden columns that can be placed in interiors and exteriors to express exquisite, classical style. Interior columns transform rooms to refinement and can be strategically placed to seamlessly work with other molding in a room to enhance their effect.
Posts and pillars can also feature impressive trim work along their bases and the columns themselves. Installing them is a great way to improve the elegance of your home!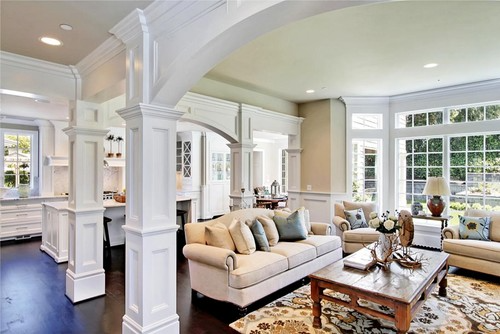 Square columns allow one to be creative with the trim styles they include within the posts. These images showcase trim work commonly found on shadowboxes and wainscoting. This extra trim work soups up the column to create something more visually stunning than leaving them blank.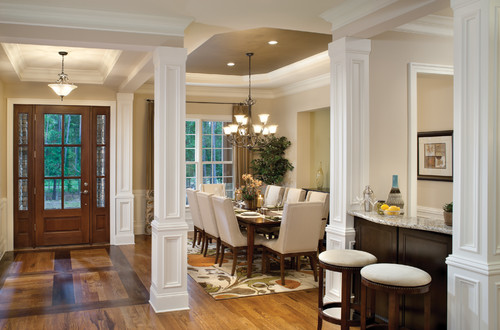 Posts and pillars can be connected with other ceiling or wall trim work to keep all the trim cohesive. This is a neat example of fusing columns with archways.
Choose Us to Install Trim for Your Posts and Pillars
Some of our favorite projects are laying decorative trim and molding. Five Star Painting can install pre-fabricated moldings like you find at Home Depot or Lowe's or create custom trim specifically for you and your home.
No matter what styles or tastes you have, we can help you achieve the look you want for your home. Check out our service page for more information about the molding services we provide.