Wainscoting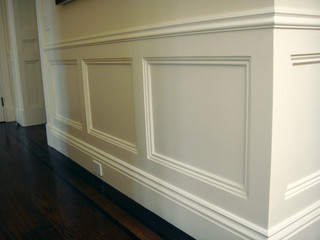 Five Star Painting provides wainscoting installation services as part of our trim and moldings services.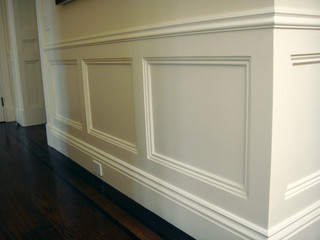 Wainscoting is a form of decorative paneling which you would recognize in homes described
as "charming" or reminiscent of years past: Think over-the-top libraries and receiving rooms of homes in the 18th and 19th centuries. The history of this type of ornamental addition stems from the point where function and style meet, as a protective covering to keep the house warm and the walls clean. Over the centuries the design has changed from covering an entire wall to the purely aesthetic lower wall touches that homeowners enjoy today.



These days installing wainscoting to different rooms of a home is a compelling upgrade that enhances the visual effect of your walls by adding a distinct contrast and style. Together with other trim work, wainscoting can be the boldest way to transforming a boring wall to a more interesting one. Whether you consider the work classic interior design or a short-term trend, there is no denying that the end result of wainscoting lends itself to a trademark sophistication.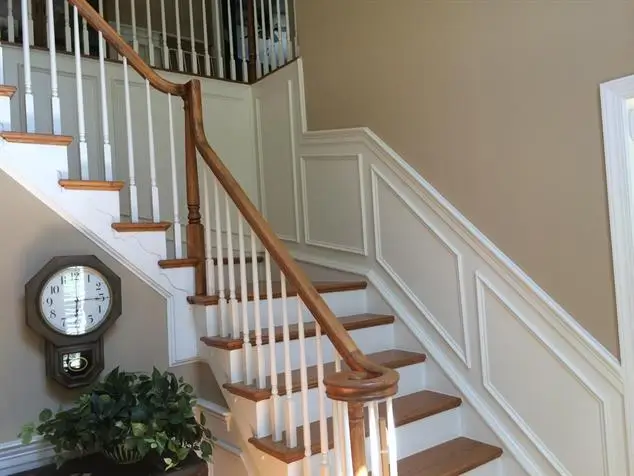 Applying wainscoting to a stairway is a great way to feature design in an underrated area of the home.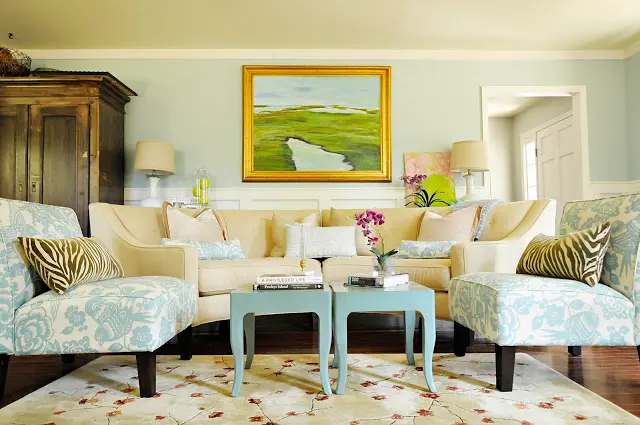 The wainscoting here adds architectural interest and light to this living room.
This is some unique wainscoting that balances a mix of traditional and modern design styles.
Moldings and trim are available at your local hardware store in pre-fabricated kits or may be built specifically to your home. Installing the wainscoting can be a job for yourself but professionals, like Five Star Painting, can create custom additions to suit your unique design choices. No matter what styles or tastes you have, we can help you discover the look you want for your home.
Choose Us to Install Your Wainscoting
Some of our favorite projects are laying decorative trim and molding. Five Star Painting can install pre-fabricated moldings like you find at Home Depot or Lowe's or create custom trim specifically for you and your home.
No matter what styles or tastes you have, we can help you achieve the look you want for your home. Check out our service page for more information about the molding services we provide.