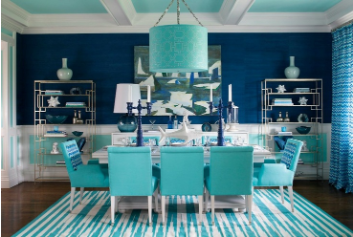 Remember when high school Geometry seemed so useless? Interior designers today would disagree.
Now trending are large geometric patterns used to create a refined elegant look. Hexagons, diamonds, and stripes are found on accent walls, rugs, pillows, couches and wallpaper. Yes, even wallpaper is making a come back. These little flourishes go a long way and bring such a beautiful focal point to your home.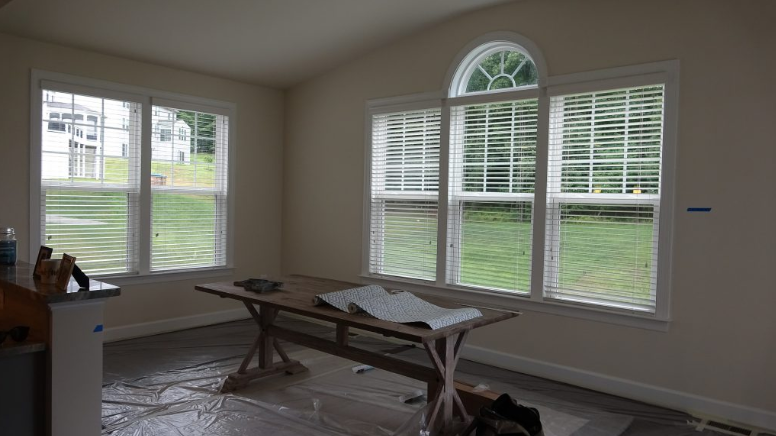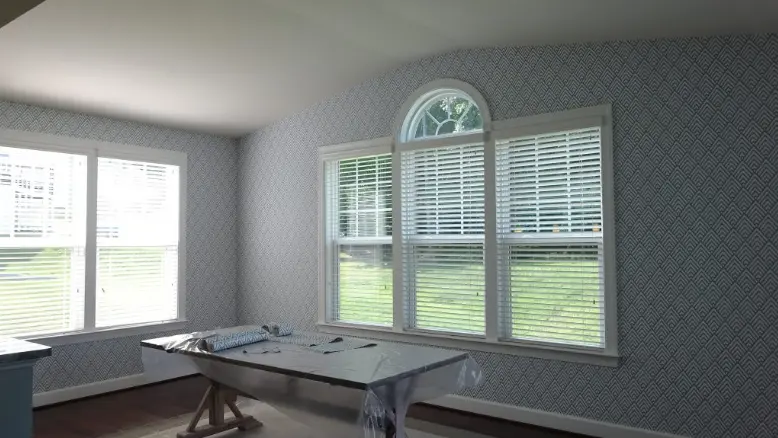 This trend creates a contrast that will tie in many different elements together. Interior designer Suzan Meredith, owner of Redocrate Today, says "But if you are looking to add some drama, strong graphics are perfect for dining rooms, and powder baths " Meredith even says that geometric wallpaper is beautiful on ceilings and is a trend spreading fast.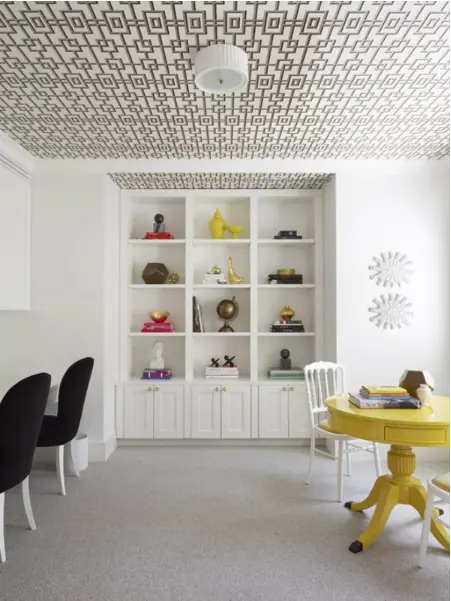 https://www.decoist.com/2014-02-05/wallpaper-ceiling-ideas/
While these designs are elegant and ambitious, it can be overdone if one is not careful. Make sure to use a solid color within your design, to ground the room. This is important because if you walk into a room with too many patterns going on, you might feel a little dizzy or overwhelmed.
Color and shape coordinating are also important, as it will weave the whole room together. For example pairing the main geometric shape with the next largest or smallest pattern, like designer Elizabeth Bauer does here, matching the large stripes in a vintage print with slightly smaller ones in a pair of chevron stools.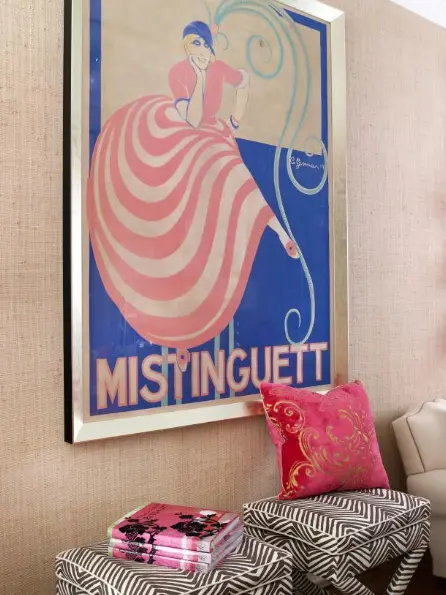 With color, keep it neutral and simple such as beiges and grays. If you are looking for something that pops a little more, some popular color palettes are black and white, teal, metallic gold rose and also cobalt blue and white. This creates a contrast that will flow, but also give you that little extra you are looking for.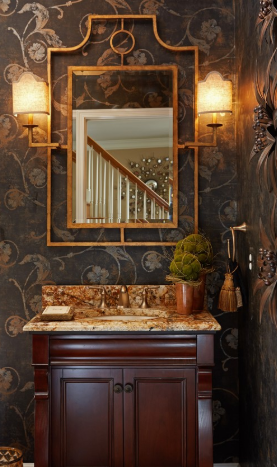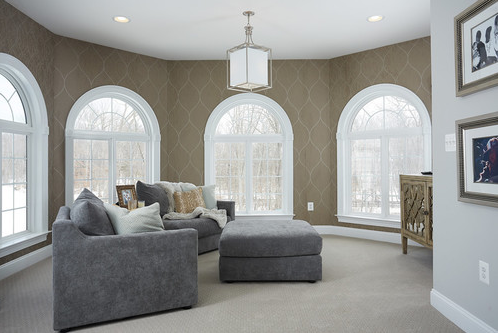 Photo by Redecorate Today – Discover bathroom design ideas
Photo by Redecorate Today – Look for bedroom design inspiration
Contact Five Star Painting today to get started on incorporating geometry into your home. And don't worry, we'll do the math for you.