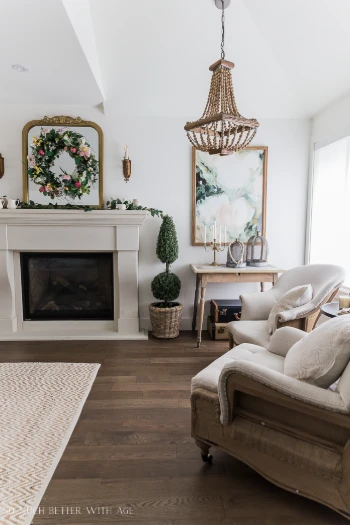 Fireplaces are a beautiful focal point. It is the first thing your eye is drawn to when you enter a room. Incorporating many different shapes, textures and colors while keeping balance is key. Here are some quick tips when it comes to making your fireplace look great!
1. Painting
A more permanent way to keep your fireplace looking trendy is painting the mantel or brick white. It's recommended to match the color of your house trim but you can even go lighter to make some of your decor pop. The idea is to lighten up the fireplace, have it blend in with the decor, and to highlight the texture of the surface. This will make a beautiful focal point!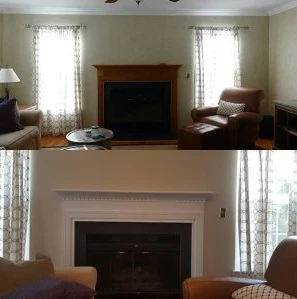 2. Day to Day Decor
It's important to ground your fireplace mantel with a large picture or mirror. Then surrounding your statement piece, place things such as votive candles or smaller frames, but make sure it doesn't get too busy. Your decor should also elongate the feeling of the fireplace. This can be done in many way such as topiaries on both side of the hearth.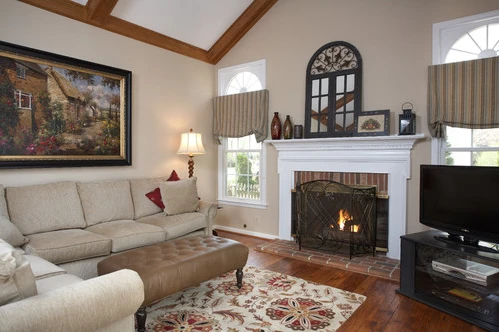 Photo by Redecorate Today
3. Holidays
This is a time of year when you can switch things up! To ground and connect your decor it's best to start with a floral swag such as lighted garland. Then place taller items in three's, such as Santa figures, vases or a nativity on the mantel or beside the hearth. If it's feeling a little empty, place candles, small picture frames, and any other festive decor you have!