Did you just move in and need to find a way to spruce up your home? You've come to the right place. Inside and out, our local house painters can enliven your home with new colors.
Residential Exterior Painting Services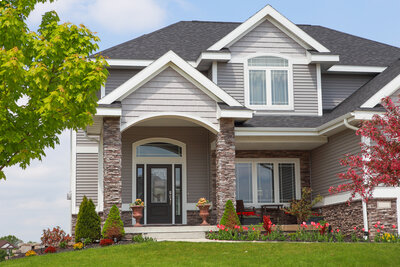 Is it time for a new exterior paint job? Count on us for super quality exterior house painting services.
An exterior paint job both protects and improvesyour home. A new paint job is a cost-effective way to boost your value and curb appeal. At the same time, paint protects your home from weather and other natural elements.
We can paint all types of siding and trim. We'll also pressure wash and clean your exteriors as needed so the new paint lasts and amazes for years.
Residential Interior Painting Services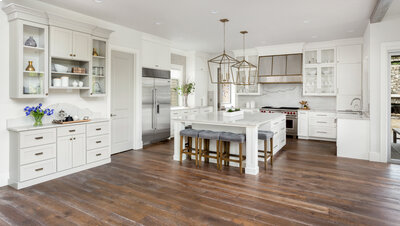 Do you long for a calming and relaxing living room? Or perhaps you've always wanted a modern and bright kitchen.
No matter the mood, look, and feel you want in your home, our residential interior painters can help.
Here are some of the rooms the contractors we work with can paint:
Bathroom
Den
Porch
Hallways
Basement
Living room
Game room
Garage
Pantry
Shutters
Kitchen
Shed
Master bedroom
Look to us whenever it seems like your home is due for a makeover. In Pearland, we partner with painting crews that come with years of experience.
Every time you choose Five Star Painting of Pearland, we'll give you the outstanding customer service that you deserve.
The Importance of Thorough Prep Work
Did you know prep work is essential to a long-lasting and durable paint job?
Without thoroughly-prepared surfaces, it's likely that a paint job will not last. Paint will start cracking, peeling, chipping, and bubbling far too early.
At Five Star Painting of Pearland, we'll handle all of the prep work for you so you're left with superior work.
Just some of the prep work we'd handle includes:
Repairing minor flaws in your exterior siding or interior surfaces
Covering your furniture and floors with drop cloths
Applying painters tape
Removing failed paint
Cleaning and washing your surfaces
There's quite a bit more that goes into a paint job than just getting cans of paint, a brush, and painting away.
You can count on us to handle every aspect of your paint job with professional expertise.
We Care to Make Lasting Impressions
We want to give you a range of reasons to make us your go-to painting experts. That's why meeting your expectations is at the top of our agenda.
Your opinion counts, so there's no doubt that we'll carry out our services with a high degree of professionalism. You can look forward to having a hassle-free experience.
We take pride in making homes beautiful.
Create the Style That You Want to See
After using our painting services, we'll work hard to make your house look more appealing.
We'll connect you with professional painters who will create a flawless finish that reflects your personality.