How We Paint Cabinets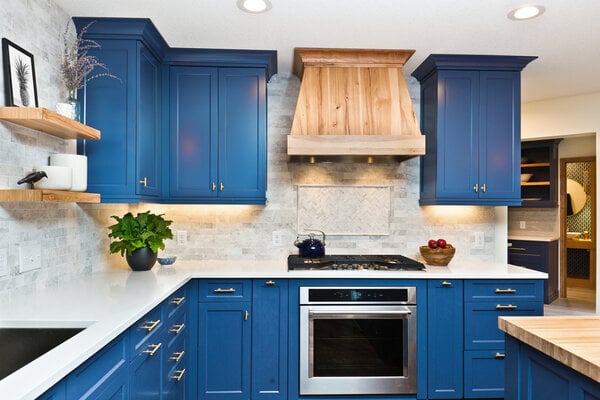 Cabinet painting is much more involved than picking up paint and brushes, waking up early on a Saturday morning, and painting away.
For a long-lasting and high-quality paint job, a detailed process must be followed.
At Five Star Painting of Pinellas County, our cabinet painting process involves these steps:
Step 1: The contractors we work with will start by making sure that your home is protected. Drop cloths will be laid down to protect your flooring. And cabinet hinges and drawer pulls may be removed or covered up.
Step 2: Next, our cabinet painters will prepare the surfaces of your cabinets. This can include stripping away old coatings or sanding off scratches.
Step 3: This is when your cabinet starts to take on its new appearance. The professionals we work with will apply new stains or put on the color of paint that you picked out.
Step 4: Special coatings will go on the outside of the cabinets to keep them protected from wear and tear.
Step 5: We will gather up their supplies and clean up any dust or debris left behind so that you can enjoy your new look.
Want to make your cabinets look like new while saving time and money? Professional cabinet painting is a hassle-free way to enliven your cabinets and interiors.
Call us or schedule a free estimate online from the best painters near you!
What Paint Color Should I Choose for My Cabinets?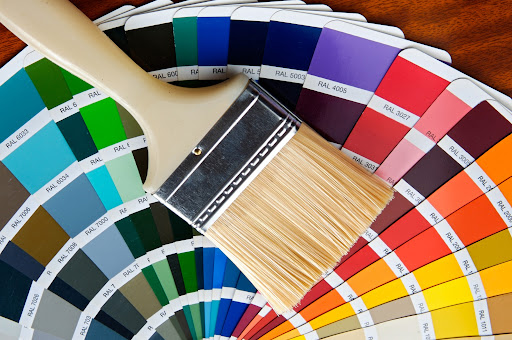 Your cabinets' new paint color ultimately depends on your goals.
Is cabinet painting a cost-effective upgrade before moving? If so, choosing neutral colors like gray, white, and some shades of blue can help appeal to more buyers.
Or, is your goal to fall back in love with your home? Light colors can make your kitchen feel larger. On the other hand, a combination of dark and light paint can create spactacular interest.
When in doubt, just ask us. We're cabinet painting experts and can help you choose the right colors for your cabinets.
Reach out to us for any questions about our cabinet painting services. We offer free estimates and would love to discuss your project.
Get a New Look With Our Kitchen Cabinet Painting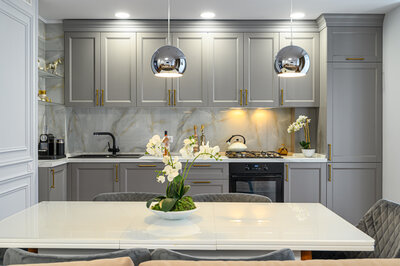 Are you unhappy with the cabinets in your home? Cabinet painting is extremely useful for Seminole residents! At Five Star Painting of Pinellas County, we can enliven your cabinets with paint.
Cabinet painting is more affordable than replacing them. And at the same time, cabinet painting is very effective. Old cabinets can literally look as good as new!
The finishes on your cabinets make a huge difference to your home décor. So, you can change the entire appearance of a room with just this painting method.
A quick cabinet update can make a room look newer or help your space to match a new design scheme.
Want to hear from some of our past clients? Check out our testimonials page! Dial to book your free estimate.
Why Choose Five Star Painting of Pinellas County?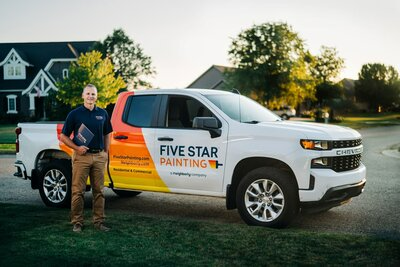 We're customer-focused and quality-driven. This is our company's motto because these two traits are critical when it comes to painting your cabinets and home.
Customer-focused Cabinet Painters
We're customer-focused by treating you like our only customer. Our estimator will show up to your initial consultation on time and in our nice company uniform.
We put your needs first by scheduling the project around your schedule.
We're also committed to staying on time and sticking to your budget. The price we quote is the price you'll pay.

Need professional cabinet painters near you? Reach out to our reliable team of painters and cal us or book your free estimate online now!
Quality-driven Cabinet Painters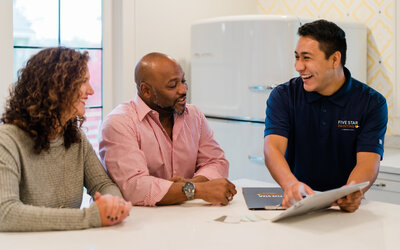 We're quality-driven by using premium paint, the right tools, and proper paint application techniques.
Further, your project will be overseen by one of our project managers. They'll be in close contact with you throughout the duration of your project. They'll ensure the cabinet painters get the job on time and keep your home clean in the process.
At Five Star Painting of Pinellas County, we understand that painting your cabinets isn't just painting your cabinets. In the end, we're painting your home - the backdrop of your life.
Give our team a call to learn more about our kitchen cabinet painting services today!