Celebrity Homes: 10 Luxurious Living Rooms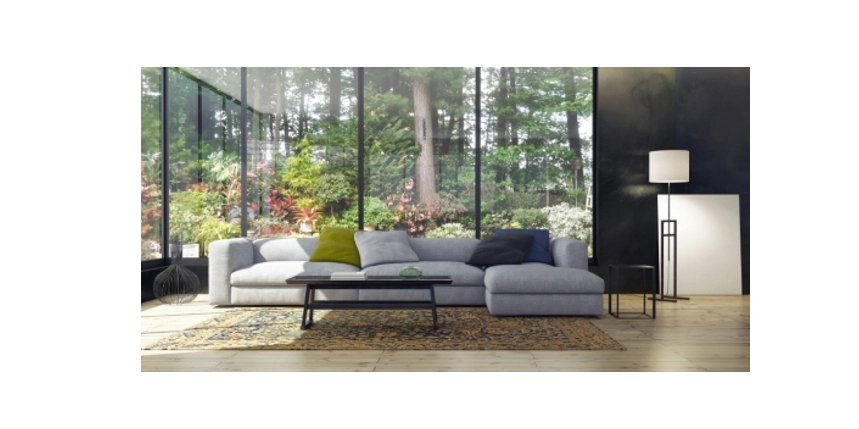 You drooled over our celebrity kitchens earlier this month, now let us further entice you with these celebrity living rooms. During the season when your family room is likely filled to the brim with holiday guests and visitors, what better time to start dreaming of what could be than now?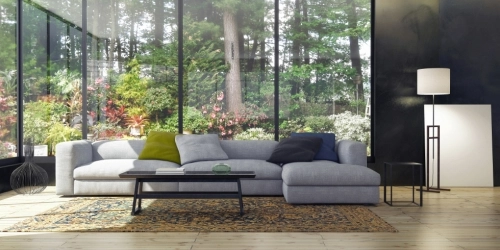 For actual photos of celebrities living rooms please visit www.architecturaldigest.com
1) Angelica Houston's living room is cozy with a warm color palette and furnished with pieces she found on movie locations and at swap meets. The actress even painted the artwork around the window frames herself.
2) This old-world rustic chateau belongs to actor Gerard Butler. The arched brick-framed windows were the inspiration for designing his elegant and gorgeous, yet masculine and raw living room.
3) At the opposite end of the spectrum from the above living area is this modern family room turned concert hall belonging to classic violinist, Joshua Bell. His Manhattan living room is a place for conversation as well as entertainment.
4) Ben Stiller's blue Hollywood living room is set in Spanish Revival style with velvet sofas adding a vintage touch.
5) Just a few miles up the road near Santa Barbara, actor Rob Lowe's classic white living room has a beautifully historic, East Coast aesthetic. Soft neutral contrasting pieces complete his elegant space.
6) Check out this gorgeous room belonging to designer Donatella Versace. Her living room in Milan is themed around a rich golden palette, with coffered ceilings and two massive Empire-style urns.
7) Kimberly and Dennis Quaid's country living room is located in Los Angeles' Rustic Canyon. The relaxed room is comfortable, yet artistic with rough-hewn beams from a Pennsylvania barn, giving the space a farmhouse aesthetic.
8) Actress Diane Keaton's Spanish Colonial home is nestled in Beverly Hills. Her living room reflects the style of her historic home and is plain and simple, yet inviting.
9) Just down the street, former celebrity couple, Ashton Kutcher and Demi Moore's modern living area is inviting with warm earthy tones and large, open glass windows.
10) Our last celebrity living room belongs to Everybody Loves Raymond actress, Patricia Heaton. Her large but homey family space is warm and inviting with yellow tones, a large area rug and comfortable furniture.