Dark Paint for Nurseries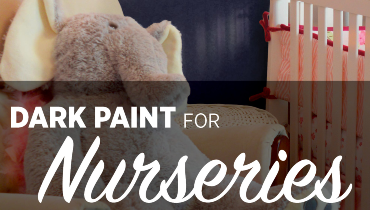 After discovering she is pregnant, one of the first things a mom begins to think about is planning her nursery.
She wants to create a space that is baby-friendly and stylish. However, the color-scheme can sometimes prove tricky, especially if she plans to have other children later. Some families choose a gender-neutral paint color to avoid repainting for their next baby. But a new trend incorporates dark paint colors to make a nursery both gender-friendly, and future-friendly for the room's use after its life as a nursery.

Dark Paint for Nurseries
A recent blog post on the popular interior decorating blog site, LeSueur Interiors, showcased this concept, as new Mom Meg brought her to life nursery with a dark blue/black paint, white and brown antique furniture and gold accents. She created her palette while completely in the dark about whether she would be having a boy or girl. Since the family plans to have other children, Meg chose a plan that would accommodate a future baby numero dos, no matter if it was a boy or girl. Get inspiration from Meg's color-scheme, and see photos of little baby boy Julian in his black, blue and gold nursery.
At first glance, dark nursery colors can seem intimidating, but they can also be surprisingly elegant and cozy. One trick to achieving this look without making the room look small or cave-like is to consider utilizing accent walls, complementary décor and stand-out, geometric shapes. Buzzfeed recently published a blog entitled "21 Black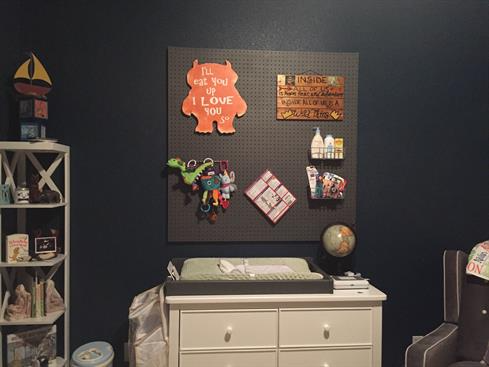 Nurseries That Are Surprisingly Cheerful" with inspiring descriptions and eye-catching images on how to master this new trend. Click here to see what they shared.
DIY Versus Hiring a Professional
If you've ever surfed Pinterest, you will know DIY is the trend these days, from exterior to interior decoration and even painting. But, many moms have too much to do to worry about creating a beautiful nursery plan then painting it themselves too! If you find yourself overwhelmed with mom-to-be preps, give Five Star Painting a call. Their professional team can help meet all your interior painting service needs. Learn more by clicking here.