Discovery Channel's Garage Rehab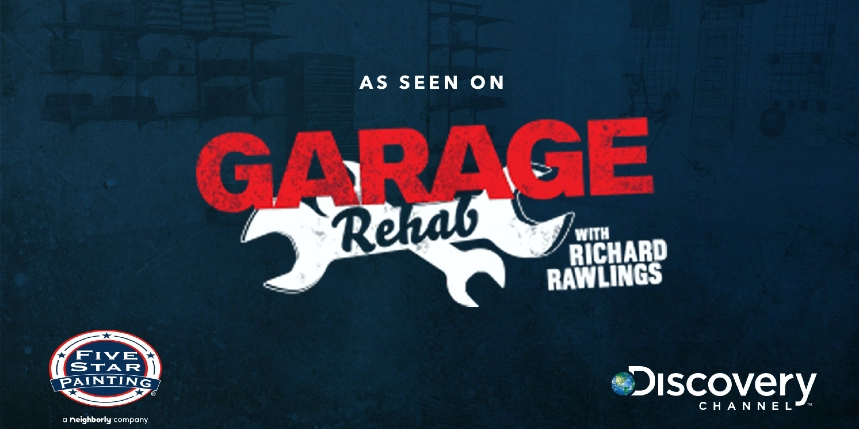 Unless you have been living under a rock, you know that Discovery Channel is one of cable's leading networks in providing unique and exciting shows to our TV lives. Hits include Fast N Loud, Deadliest Catch and Mythbusters. And who could forget their frighteningly addictive and annual Shark Week, featuring all things SHARK for a full 7-days?! Pure greatness.
When Five Star Painting was offered the opportunity to lend a hand (and a paintbrush!) to Discovery Channel's new show, Garage Rehab, we simply could not resist. The premise of the new show is to renovate an automotive or motorcycle garage that is failing on different levels, such as employee issues, drab building, poor equipment... you name, it's out there.
Check back here for updates as each episode airs. We are not leaking any spoilers, because we want you to see the amazing transformations as they unfold!
Pilot Episode
In the first episode of the new series, Five Star Painting of Dallas owner Mike Christensen and crew helped the Garage Rehab crew redo a garage in Rowlett, TX. With eight painters and a production manager on set for several days, the final result was a complete transformation. Check out the segment here and keep an eye out for Five Star Painting at time stamp 23:20, 24:40 and 25:50. See a before and after image from the show below!
BEFORE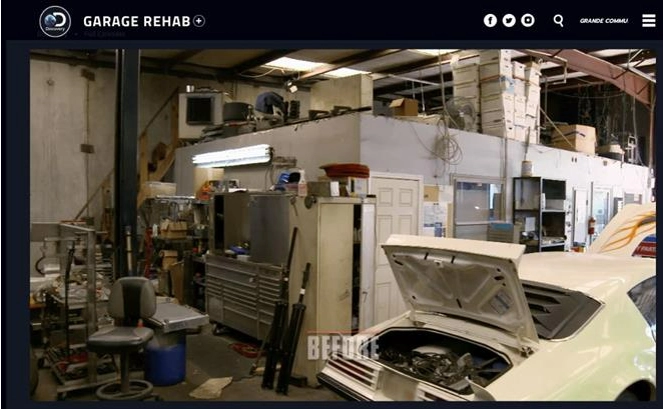 AFTER


Episode 3
In the third episode (scheduled to air 9/13/17), Five Star Painting of Southlake owner Greg Morrison and team will be helping the Garage Rehab crew makeover Scotty's Garage in Roanoke, TX. With water-stained ceilings, scratches on the doors and trim, and eyesores throughout, this was a big undertaking. Check back here for updates when the episode airs!
Did you notice?
Also lending a hand to complete the garage renovations was fellow Neighborly™ brand, Mr. Handyman. Offering handyman services for all of your home improvement needs, and located throughout the United States and Canada, Mr. Handyman helped the Garage Rehab crew install lights, doors, bookshelves, flooring, and more! Learn more about Mr. Handyman's services on mrhandyman.com.