How to Paint Interior Brick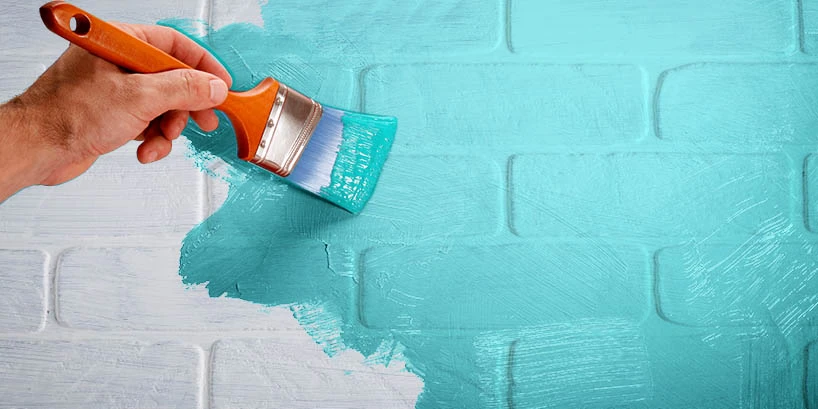 Brick can add loads of charm and character to your indoor living space, but it can also make it appear outdated or dark depending on the age, condition, and color of the material. If the brick in your home no longer suits your taste or style don't despair—the experts at Five Star Painting know all the ins and outs of how to paint brick, and restore beauty and harmony to your home. Here are some of our time-honored tips and tricks to get you started on your next project.
Tools and Materials
Tools
Drop cloths
Paint roller for rough or textured finishes
Rubber gloves
Safety goggles
Small paintbrush
Steel wire brush
Materials
Heavy-duty cleaner
Interior latex heat resistant paint
Non-sudsing TSP (trisodium phosphate)
Oil based or latex primer (stain-blocking oil based primer prevents future staining from soot)
Painters tape
How to Paint a Brick Fireplace
Breathe new life into your brick fireplace with a fresh coat of paint. Follow these steps for best results, or call on the experts at Five Star Painting to do the work for you:
Clean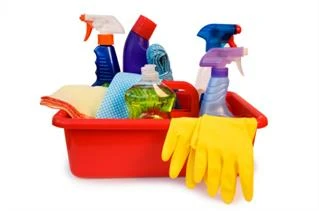 In order to create a tight bond paint should only be applied to a surface that is clean and dry. Over the years dust, dirt, fingerprints, soot, and other substances can build up on the surface of the brick contributing to its tired appearance. Before you start painting take the time to thoroughly clean the brick surrounding your fireplace, using the steel wire brush to remove white deposits, dirt, and more.
Next, put on the goggles and rubber gloves and apply the TSP over the brick, working in sections if necessary. Clean and scrub the brick to remove any lingering materials, and then rinse and let dry for 24 hours. While you're waiting, tape down your drop cloths, and tape off any areas that you do not want to be painted.
Prime
Ensure the brick is completely dry, and apply the primer using the paint roller and the small paint brush for hard to reach areas. Follow up with a second coat if necessary, and allow the primer to dry thoroughly before continuing.
Paint
Once the primer is dry you can begin to apply the paint. Whether you choose flat, semigloss, or gloss paint should be based on your personal preference, but also on overall decor of the room. Keep in mind that semigloss and gloss will be much easier to keep clean over time, and will reflect the light from the fire more readily than flat paint.
Apply the first coat of paint using a textured roller made for rough surfaces, ensuring the paint is worked into all the nooks and crannies. Use the small paint brush for any spots the roller can't reach, and allow the paint to dry. Apply additional coats until the sufficient coverage is achieved, and enjoy!
Don't Forget the Exterior Too, and Professional Help
Painting your exterior brick can also help enhance curb appeal and add value to your home, along with professional hardscaping services. Whether you need help with interior or exterior painting projects, trust the experts at Five Star Painting for efficient, reliable service using quality products and time-honored techniques. Call us today at 888-261-3633 or contact us online to schedule your free estimate.