Painting Ideas to Make Your Kid's Closet Pop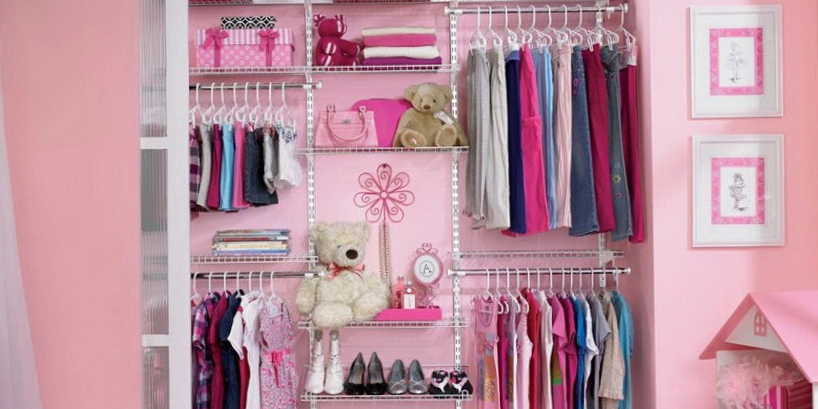 Decorating your teen's or younger child's bedroom can be a real challenge. For starters, you must make the space personal and inviting to your loved ones. The room must withstand the rigors of limitless play and adapt to children as they grow. You must also balance their decorating ideas with practicality and ensure that the outcome blends well with rest of your home. To design a fresh look for your child's bedroom, without the need to repaint the entire space, focus on recreating the closet. With paint stencil or both, you can complete the project quickly and affordably. Check out these kids closet paint ideas to help you with your makeover.
Collaborate with the Kids
Remember that your goal should be for you and your kids to end up happy and satisfied with the final outcome. Give your children ownership in the project by allowing them to participate in the decision-making process. Surf the Internet together. Go to Pinterest and similar websites to get ideas on colors, patterns and images for your closet decoration project. While you want input and to support your child's self-expression make sure that they understand the decoration parameters. Caution them against making their selection based on the current fads and trends or Forenite, which they can express in the form of posters and other objects.
Decals and Stencils and Mural Designs
Decals offer a quick way to liven up boring closet walls. Kids can choose from an endless number of themes. Peel-and-stick decals make it easy for even children to position them on the wall and remove them as they grow and develop other interest. Another option to consider are stencils. This product doesn't require professional artist talent for you to add beautiful artwork and color to transform closet walls. Like decals, stencils come in an endless number of themes that you can incorporate into the space, including:
Nature
Animals
Aviation
Sports
Geometric patterns
Cartoon characters
Stencils come in both non-adhesive and self-adhesive form. . For an easier project, choose self-adhesive stencil, which frees up both hands for painting. Take time to learn the basic stenciling techniques. You can hone your skills and test designs for closet paint colors before proceeding to the actual surface. Letter stencils provides another option to create wall art, such as the alphabet, personalized messages or motivational quotes.
Apply Contrasting Colors to Highlight Closet Space
Most kids prefer bright colors when it comes to molding their rooms to their personality and uniqueness. One of the great things about this project has to be the freedom you have to be a bit more playful and whimsical with our kids closet paint ideas. Consider the following if you decide to take this approach:
Boy's room: Traditionally, many boy rooms have colors like blue, navy, brown or mute gray. Consider accenting the closet wall in red, a color that excites both the mind and body or even orange. Many people overlook this design for closet paint brings warmth and friendly to the space. Orange also encourages confidence and independence.
Girl's room: To add some zing to the neutral and pastel colors that often adorn this bedroom space, consider painting the closet walls with shades of blue, black gray or red.
More ideas: You can add more dazzle by painting the closet door, shelf, clothes rod or built-ins to liven up the space. If your child prefers to draw or create hand-written note, paint a portion or all of the wall with chalkboard paint, which you can buy in a variety of colors, including black, blue, green, red, and yellow.
Need help with your bedroom makeover? An expert team at Five Star Painting is eager and ready to get started! Schedule an estimate with your local Five Star Painting today.