Winter Interior Painting Tips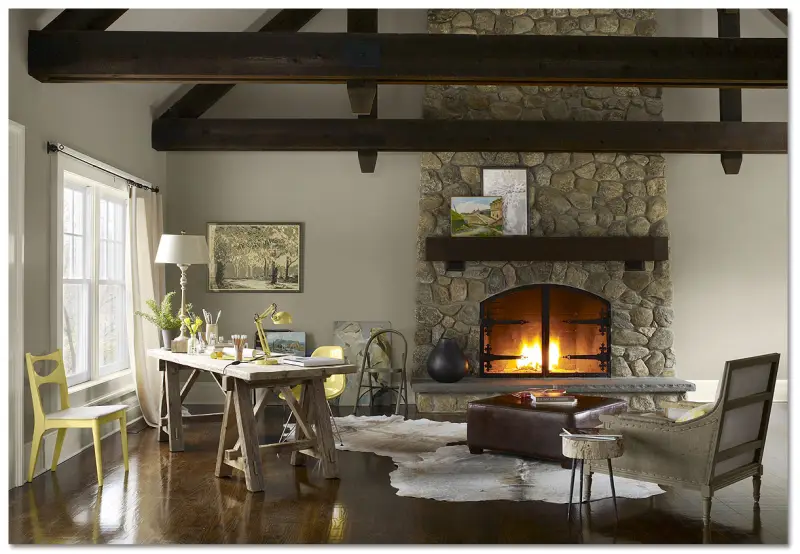 When the temperatures are low, you will most likely find yourself spending more time indoors. What better time to dream up home improvement projects than while you're relaxing in your living room, cozy by the fire? If the sky is gray and dismal, why not bring warm and light into your home with interior painting? There are countless design options. (CLICK HERE for a list of design tips for each room of the home and color selection.) Plus, view an inteview of Five Star Painting by The Weather Channel on interior painting during the chilliest season.
Too Cold to Paint Outdoors
Now, down to the nitty gritty: logistics. Worried it's too cold for a painting project? That may be the case for adding a fresh coat outdoors. The temperature range for paint is 50 degrees F / 10 degrees C to 95 degrees F / 35 degrees C, with the middle of those being ideal for paint setting. That's why weather plays such a factor for giving the exterior of your home a facelift. When the temperature drops below 55 degrees F 12.778 degrees Celsius (C), it slows down the process of the paint curing. If this happens, paint takes longer to dry, and insects, dirt, grime and other debris may get stuck on your surface. In addition, a surface that has improperly cured has a higher risk of cracking, peeling and chipping, and a reduction of the overall life expectancy of the paint. (CLICK HERE to learn more about ideal temperatures for painting.)
4 Reasons Winter Is Perfect for Interior Painting
While the weather outside is frightful, the conditions inside during winter lend themselves perfectly for interior painting work. Here's four big reasons why:
Temperature Perfection: Most people keep their home between 65 degrees F / 18.33 C and 80 degrees F / 26.66 C in the winter. The ideal temperate for paint to cure is in the 70s F / 20s C - right in the middle of where most people keep their HVAC thermometer.
Needing to open windows is a myth: When painting a home's interior, many people believe windows need to be open to remove toxins and odor, and keeping windows open during a snowy winter is not feasible. The truth is that low-VOC, latex paint is less toxic and has less odor, so windows can remain shut. Outdated oil-based paint – high in VOCs – should be avoided year-round because of their toxicity.
Winter paint dries faster: After the job is complete, homeowners don't want to "watch paint dry" and wait to move furniture back in order. Because air is drier in the winter, paint dries faster.
Winter painting scheduling is quicker and easier to coordinate: As we mentioned, some outdoor painting will be impossible due to low temps. In addition, many homeowners falsely believe all painting needs to be completed in warmer seasons. This means that professional painters, like our Five Star Painting teams, have lower demand during this season, and a more flexible schedule for your project. A homeowner can typically schedule a job time sooner than during other seasons.
The Weather Channel Winter Interior Painting Interview With Five Star Painting
The Weather Channel wanted to learn more about this topic for homeowners, and reached out to our brand. Five Star Painting President Matt Kunz talked with hosts, sharing information about reasons why interior painting is a plus in the cold, winter months. Click the video box below to view that interview:
Other Home Tasks That You Need to Do This Winter
Five Star Painting is a part of Neighborly®, a community of home service brands. Below are tips you should consider to ensure your yard and appliances are also able to winter well.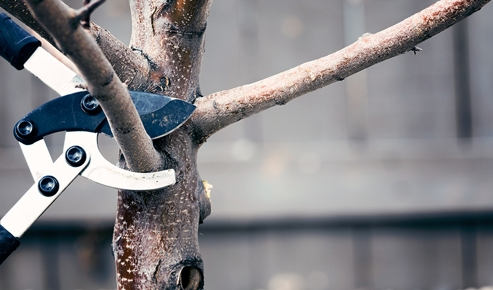 During the winter, it's important to help your lawn enter its dormancy phase through strategic watering and fertilizing so that it will come back vibrant in the spring. Winter pruning techniques will also help your trees withstand colder temperatures, and be prepped for growth in warmer weather. Residential yard care professionals with our brand The Grounds Guys can help you winter-proof your yard. Here's a few specific tasks to consider:
•Fertilizing the lawn gives grass essential nutrients to prepare for winter and it makes the grass green in the spring
•Aerating the lawn before winter helps with compacted soil and for healthy lawn in spring as well
•Keeping leaves off the lawn during winter helps to prevent disease (fall cleanup)
Water Retaining Appliances Exposed To Extended Sub Freezing Temps – Every year we see needed repairs due to exposed appliances suffering component failure; i.e. cracked pumps, drain hoses, refrigerator traps, refrigerator water reservoirs, etc.,due to extended sub-freezing temperatures. Any appliance that retains water and is exposed to those temps is prone to damage. This could be for outdoor or garage appliances, or appliances being moved from one home to another. Appliance repair professionals with our Mr. Appliance brand can help you winter-proof any appliances at-risk.
Curated Additional Reading:
Looking for further reading about how to help your home survive and thrive in the cold, winter months? Below is a curated list of additional Neighborly® brand blogs for you: