What Is Paintable Caulk?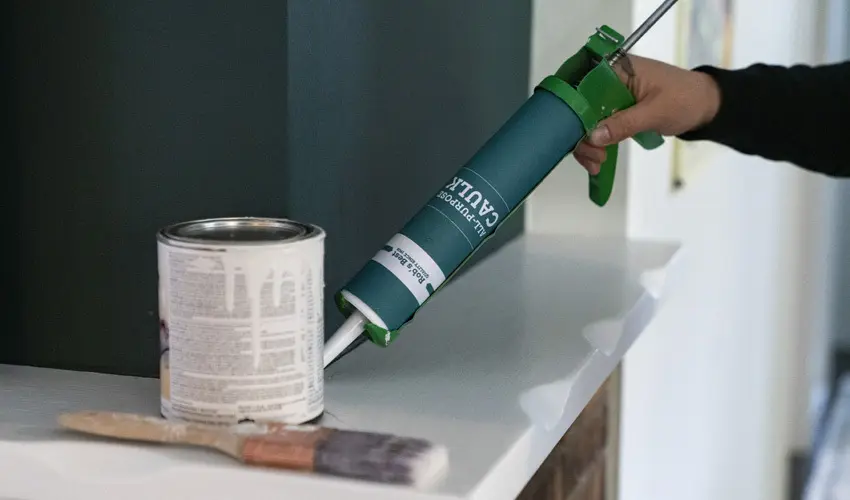 Paintable caulk, or acrylic caulk, is an acrylic-based caulk that is perfect for indoor projects. The caulk binds to paintable surfaces and allows you to paint over the caulk for a seamless finish.
How to Use Paintable Caulk
Whatever you do, don't skip caulking! It may cost a little more money and require a little extra labor, but it's the only way to get a seamless, and great-looking paint job.
We recommend caulking all interior and exterior seams and joints on trim and door molding before painting. If your trim is already painted before installation, we still recommend touching up the caulk bead with paint for the best-looking finish. (You can try finding a color-matched caulk to avoid painting but, in our experience, the added expense and effort are not worth it.)
Best Uses for Paintable Caulk
Paintable caulk is ideal for indoor projects where the wear and tear is minimal. If exposed to the elements, the caulk may become cracked and brittle. If working on an outdoor project, it's better to use a silicone-based product, as they stand up better to the elements.
Can I Use Paintable Caulk Outdoors?
There are some caulks that are mix of silicone (outdoor caulk) and acrylic caulk (interior, paintable caulk) which are called siliconized acrylic-latex caulk, and these caulks are somewhat moisture resistant and can be either painted or left unpainted. However, for a project that needs to be truly water and moisture resistant, 100 percent silicone caulk is recommended. Silicone caulk, however, is not paintable without a bonding primer coat.
The experts at Five Star Painting primarily use siliconized acrylic-latex caulk for interior and exterior work. Although this type of caulk is slightly more expensive it adheres better, lasts longer, and is more flexible.
Since 100 percent exterior silicone caulk can't be painted, try and find one that won't stick out against your exterior paint color. "White" silicone caulk is always a safe bet when you can't decide. If you've already caulked the house with 100 percent silicone caulk you must prime the caulk if you want to paint over it. To prevent this problem altogether simply use a exterior siliconized acrylic-latex caulk and paint over it to match.
Professional Painting Services
Now that you have all your caulking done, do you need helping painting? The professionals at Five Star Painting can take care of your interior and exterior painting needs. Call us today at (888) 261-3633 or request a free estimate online.