What is The Best Paint for Particle Board?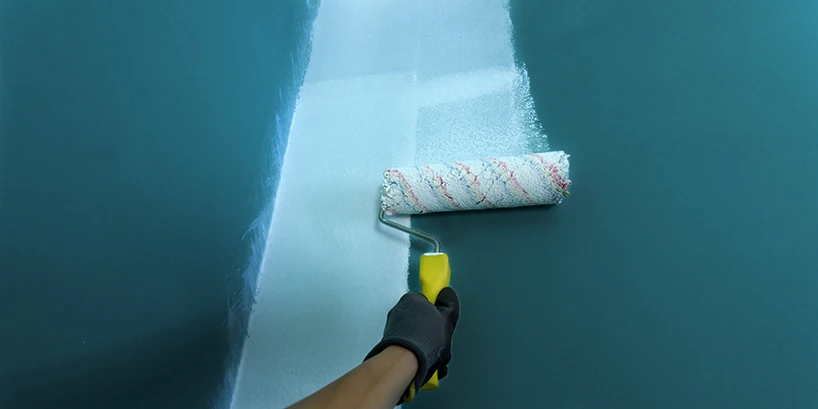 When it's time to renovate the kitchen many homeowners wonder, "what paint should I use on particle board?" The short answer is oil-based enamel trim paint. But there are many different types of oil-based paints, so which one do you select? Keep reading to learn more about the best paint for particle board.
Painting kitchen cabinets is no easy task. If you'd like the experts to handle the job from start to finish, reach out to the experts at Five Star Painting® and request a free estimate online.
Related Topic: Can You Paint MDF Cabinets?
Tips on How to Paint Cabinets Like a Pro
There are a few factors that separate a DIY job from a professional job. If you want your particle board cabinets to look great, we've got a few tips from our experts:
The only way to paint cabinets with a professional finish is to use an HVLP or airless paint sprayer.
Prep
Don't underestimate the time it takes to properly prepare your cabinets. Generally, prepping the cabinets will take 2–4 times longer than painting them. This includes sanding, cleaning, and degreasing them.

Label the cabinet doors when you take them off to make installation easier.

Use wood filler and caulk to fill gouges, holes, or wide seams.
Primer
Primer is a very important step in the cabinet painting process. Make sure the primer you're using is compatible with the paint you're using.

Make sure the primer has enough time to cure before painting.
Paint
The best type of paint for particle board cabinets is an oil-based enamel paint. The higher the gloss a paint sheen is, the easier it is to clean. Most people don't like high-gloss cabinets, so we typically use a semi-gloss or satin sheen.
This type of paint is also referred to as trim paint. Some companies even market a specific paint that performs well on kitchen cabinets.

Although oil-based paints don't clean up as easily and have a strong smell, they are more durable. This is important for kitchens cabinets since they endure humid, hot, dirty, and greasy conditions.
Workspace
A clean, well-lit, and organized workspace is necessary to properly paint cabinets. It's hard to see imperfections when the light is dim, and if you spend more time looking for tools than using them, you'll get frustrated. Set up your painting area before any work begins.

Instead of laying the cabinet doors flat to spray them, screw small hooks into the cabinet doors and hang them from a rack so you can spray every side without handling them. Set up a second rack to hang the cabinets while they are drying.
Application
Start painting the backs of the cabinets; that way, if you make mistakes, they won't show on the front.

Spraying particle board cabinets is the best way to get a smooth, seamless, factory-looking finish. Operating a paint sprayer requires specialized equipment and experience running it. Since there is always overspray, you'll need a dedicated spray area to spray your cabinets, too.

Spraying cabinet bases and frames that can't be removed from the kitchen is doable but requires significant masking. You're probably better off painting cabinet bases and frames with a brush or a roller. Since the cabinet doors make up a lot of the real estate in the kitchen, brush marks on the frames and bases shouldn't be a big deal.
Equipment
Professionals use HVLP (high-volume low-pressure) or airless paint sprayers. While both work well in the hands of an experienced operator, we see the best results with airless paint sprayers. Airless paint sprayers siphon paint directly from the bucket, which helps with efficiency. The downside is that they have more overspray, and there will be more paint waste.

If you're using a paint sprayer, match your tip size to the paint you're spraying and lean toward a smaller paint tip. Smaller paint tips atomize the paint better, which gives you a smoother finish.
Technique
Make sure your equipment is set up properly and practice on a piece of scrap wood before you begin.

Don't lay down one or two coats of thick paint. Instead, think of misting, or fogging, the cabinet doors with paint. There will be more paint waste, but you'll get a better finish.
Don't ever stop moving the spray gun while you're spraying. Ever!
Related Topic: Can You Paint Cabinets Without Sanding?
Let Our Experts Take Care of It
If you really want professional-looking cabinets, then you need professional equipment. Professional paint sprayers aren't cheap, and they don't come with years of experience to operate them. Instead, give us a call at (888) 261-3633 or request a free estimate online for professional cabinet painting services.