10 Home Exterior Paint Colors You Should Consider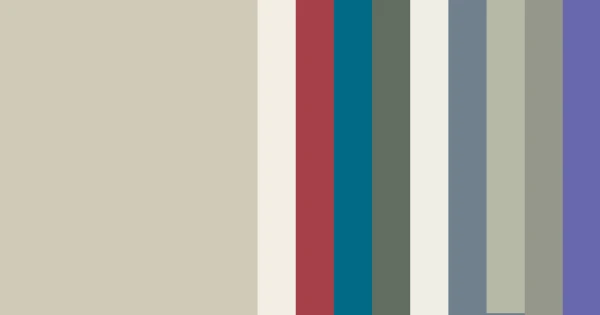 Sticking to the same old colors on your home's exterior has been a safe choice, but it can also be boring and far from your unique style.
Using the latest painting and color trends of 2022 across the web, and our years of working as exterior painters in Brandon, Riverview, and other areas near you in Florida, we've created a list of the top 10 exterior paint colors that will look great on your home.
1. Accessible Beige (Sherwin-Williams 7036)
Choosing to paint your home with a simple beige or tan is a safe, yet classic move, according to fellow Floridians. The beige we like is Sherwin-Williams' Accessible Beige (SW 7036). It's warm and neutral and can work with any exterior.
Lighter colors like this are great because they are less prone to peeling and capturing the sun's heat – both great things for your future self.

2. Whitetail (Sherwin-Williams 7103)
If you're searching for an off-white and creamy exterior paint color, you may like Sherwin-Williams' Whitetail (7103). A straightforward, simple white may seem like a good idea, but choosing an off-white may be better because they are less reflective. They're easier on the eyes as the sun hits your home.

3. Umbria Red (Benjamin Moore 1316)
One trend that's really taken off in the past few years is painting the door of your home a vivid, eye-catching color. Our pick for this is Benjamin Moore's Umbria Red (1316). It's a stunning, vibrant color and can be the perfect finishing touch for your home.

4. Deep Ocean (Benjamin Moore 2058-30)
This royal blue color was not-so-subtlety inspired by the ocean's deep blue and is finished off with just a hint of black to make it even deeper and more dimensional. Choosing to round this bold color with the appropriate white and red can invoke the nautical and historical look you've been searching for.

5. Basil (Sherwin-Williams 6194)
Sherwin William's Basil is one of our favorite greens and is a great choice for a dark exterior. It works great on grand spaces. It can be paired with a white or dark brown to accentuate its natural appearance.

6. White Dove (Benjamin Moore OC-17)
Whether you're looking to go country farmhouse or mid-century modern suburbia, choosing white paint as your main showcase is a great choice. Benjamin Moore's White Dive (OC-17) is a great choice that is soft and offers the classic finish you've been looking for. It can even be a great choice for exterior trim!

7. Normandy (Benjamin Moore 2129-40)
Normandy is a bold, saturated cyan-blue that can bring the outside of your home to life! It's bold and can become the perfect choice for siding. Once combined with the right trim and accent colors, we're confident you'll fall in love with it too.

8. October Mist (Benjamin Moore 1495)
How could our list be completed without mentioning a color that was named Benjamin Moore's color of the year? This year, it was October Mist (1495) – a color that was inspired by the stem of a flower and is beautifully combined with sage green. It's simple and calm – we see why it was chosen!

9. Evergreen Fog (Sherwin-Williams 9130)
Continuing with the trend of green exterior paint, Sherwin-Williams chose their Evergreen Fog (9130) as their paint color of the year. Honestly, it's a great interior and exterior option (much like the rest of these on the list) but could work great on the outside of any style of home.

10. Veri Peri, Pantone Color of the Year 2022
Veri Peri was named Pantone's Color of The Year for 2022. Pantone describes Veri Peri as "a beautiful periwinkle blue with rich violet-red undertones." While this isn't a paint color, beautiful bold colors like this continue to be sought-after for exteriors.

Some of our favorite periwinkle home paint colors include:
Perfect Periwinkle (Sherwin-Williams 9065)
Periwinkle Bud (Behr 600C-3)
Queen's Wreath (Benjamin Moore 1426)
How to Find the Perfect Paint for Your Home's Exterior
Finding the right exterior house paint colors can be tricky. While it's pretty easy to search Google for a paint that's trending, you'll also want to take into consideration:
Your home's architectural style
Your existing exterior paint colors
Your current favorite exterior trends
If you're unsure of where to even begin picking a color for your home or stuck considering all the options – we mean, there are thousands of possibilities and then some – then you may want to begin by reaching out to a local painting company.
At Five Star Painting of Brandon and Riverview, we offer color consultations! Our exterior painters would be more than happy helping you pick out the best colors for your home.
Seek the Help of Our Brandon Exterior Painters
One of the most important parts of your home is obviously the exterior. Trusted by homeowners over countless years, Five Star Painting of Brandon and Riverview has provided assurance that homeowner's color and finish will be long-lasting and can be relied on year after year.
Don't wait any longer – get started today. Contact us today to request your painting estimate!