Curious to know what exactly a professional exterior paint job does to your home? To let you in on a little secret, exterior painting is more than just an aesthetic improvement to your home. This is certainly a benefit of exterior painting! But high-quality paint jobs help solve a couple of situations you might be facing.
Reach out to us to book your free Brandon, FL exterior house painting estimate! We look forward to meeting you and enlivening your home.
Moving? Improve Your Brandon, FL Home's Exterior with New Paint!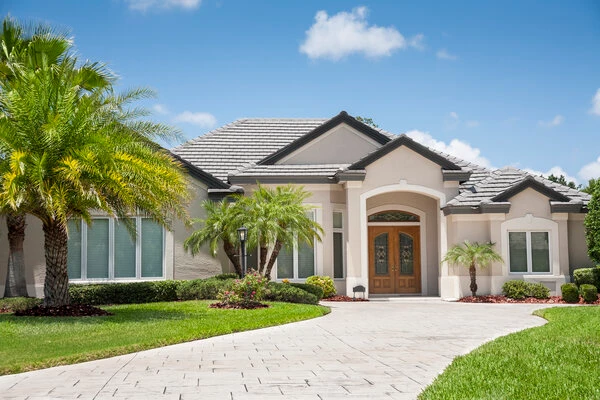 Exterior house painting with Five Star Painting of Brandon Riverview is a cost-effective way to boost your home's value and curb appeal. Having some professional exterior painting done is a great strategy to help you with:
Helping your home stand out.
Making a great impression on potential buyers.
Putting potential buyers at ease! We're sure they'll be relieved knowing this large maintenance project is done.
Increasing your home's value and curb appeal.
Staying in Your Home For a While? Protect Your Home with New Paint!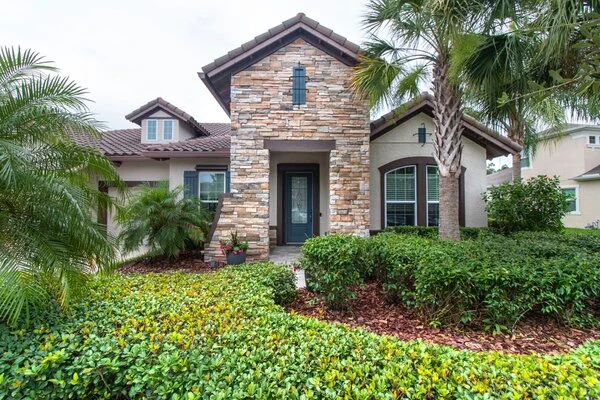 Are you planning to stick around in your house for years to come? Professional exterior painting is an essential maintenance task. You'll need to have your house painted at some point. Why you might ask? Paint protects your exterior siding from harmful elements such as:
Rain and wind,
Solar weathering, and
Moisture, mildew, and mold
Beyond this, you might be ready for the beautiful, modern look you've always wanted. Our Brandon exterior painters can help you accomplish this.
Curious to know which exterior paint colors are in? Check out our exterior paint color blog! We're also gifted at color consultations. So if you need some help choosing the right ones, we can help!
Whether you're moving or staying, exterior painting improves and protects your home. To book your free estimate, give our exterior painters near Brandon, FL a call! You can also reach out to us online.
Our Exterior Painters Near You Have High Attention to Detail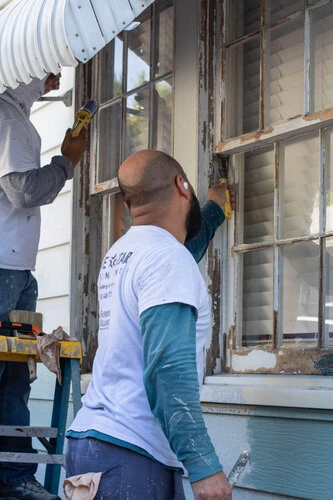 You can't achieve that level of protection without thorough work from the start. That's why we pressure wash houses before painting them. We also hand-wash surfaces that require it. We'll also perform thorough pre-work, depending on the exact surface and its condition. This can include scraping, sanding, caulking, priming, puttying nail holes, and glazing windows.
Wondering what else goes into painting your home? Visit our blog to see why prep and professional painters are critical for a long-lasting exterior paint job!
Ready to boost your home's curb appeal? Call our exterior house painters or contact us online to book your free estimate!
Distinct Exterior Painting Solutions for a Unique Home
Our Brandon, FL exterior painters can paint many types of materials. This includes but is not limited to:
Wood,
Fiber cement,
Stucco,
Brick,
Concrete,
Corner boards,
Fascias,
Doors and door frames,
Window frames, and
Shutters.
If you have satellite structures you'd like matched to the home, we can paint those as well, such as a:
Shed
Gazebo
Mailbox
Well house
Detached garage
Exterior Painting in Brandon, FL | Frequently Asked Questions
Is summer the only month we can have our exteriors painted?
Nope! Due to our subtropical climate in Brandon, we can paint your exterior in spring, fall, and even winter! Florida doesn't experience cold winters as other areas do. So, the winter months can be a great time to tackle your exterior painting projects.
That said, we will keep our eye on the weather and ensure your project is scheduled around the weather.

Looking for professional exterior painting in Brandon, FL? Reach out to us by calling us or contact us online to book your free estimate!
When should I have our exteriors repainted?
Typically, your exterior should be painted every 5 to 10 years or so. A more precise timeline is determined by a few factors such as:
Your home's exposure to the sun,
The type of siding your home has, and
The quality of the existing paint job.
For instance, stucco, a pretty common type of siding in Florida, falls in the 5 to 10-year frequency bracket.
How can I tell the quality of my existing exterior paint job?
An effective way to gauge the quality of your home's exterior paint job is by examining the exterior. Do you notice signs of paint failure? Paint failure is paint that is:
Cracking,
Peeling,
Bubbling, or
Chipping
If you see paint failure, it's about time to have your exteriors painted with Five Star Painting of Brandon Riverview.
Why Choose Five Star Painting of Brandon and Riverview?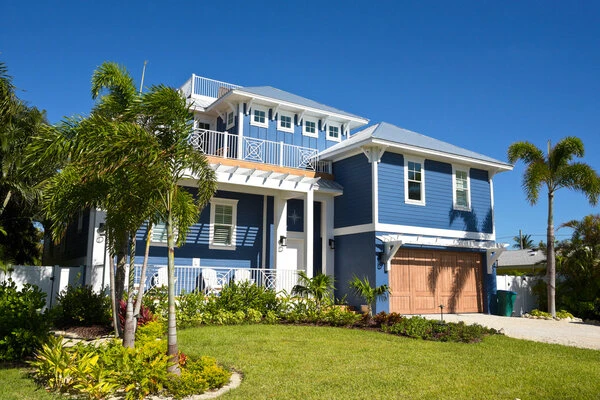 Our Brandon exterior house painters are skilled, experienced, and well-equipped! We're also passionate about our trade. A professional finish means something to us. You can expect a customer-focused approach throughout the process.
We Aren't Your Typical Exterior House Painters!
At Five Star Painting of Brandon and Riverview, we aren't your average house painters. Your typical painters probably show up in overalls with paint all over their clothes, looking a little disheveled.
Not us! We show up in uniform and if we need to enter your home, we'll put shoe covers on. We're professional from the free estimate all the way up to your final walk-through.
We Employ Our Own House Painters!
Additionally, our house painters are employed in-house. This means we don't sub-contract out to someone else. If you hire us, you get us! We're with you each and every step of the way.
Your Project Will Be Managed By Our Project Manager
You'll have a dedicated project manager staying in touch with you throughout your project. You'll never be left in the dark!
We Warranty Our Painting Services!
We even offer a two-year warranty to ensure you're completely satisfied with our work. With us, your paint job isn't done until it's done right.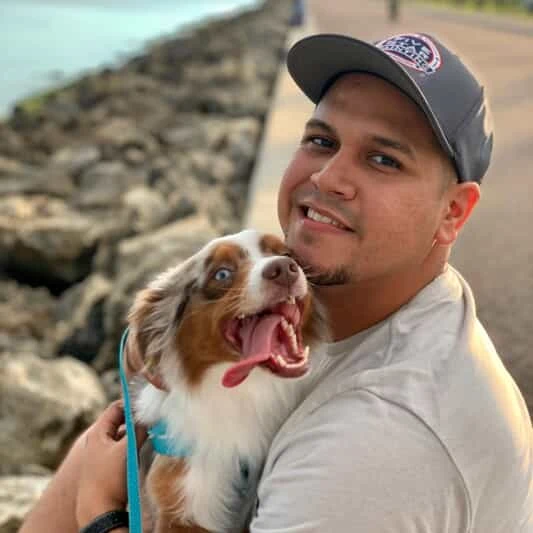 We're locally owned and operated by Luis Badel. Luis was brought up in the painting industry and is proud to lead our team! Visit our Meet the Team page to learn more about Luis.
At the end of the day, anyone can put paint on your house. But not everyone will do so with your best interests at heart. We're homeowners just like you! So we know how important it is to deliver quality-driven and customer-focused exterior painting services.
We know you have questions, and an on-site consultation is a great way to get answers. Book your free assessment with our Brandon, FL exterior painters by calling us!
Suggested Reading