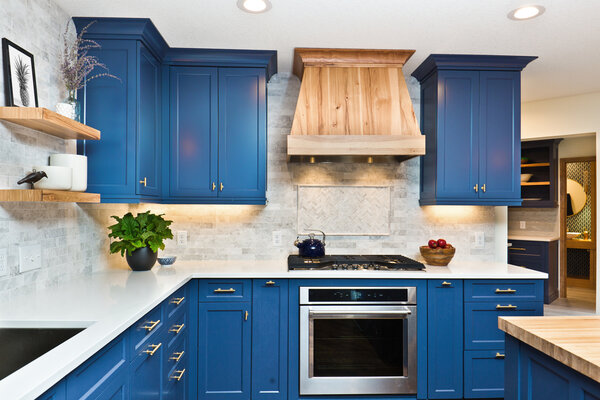 At Five Star Painting of Central Georgia, we can refinish and paint your cabinets and other storage shelving for an updated look. Some of the types of cabinets we can work with include:
Kitchen cabinets and islands
Bathroom cabinets and vanities
Shelving
Framed cabinets
Frameless cabinets
Solid wood cabinets
MDF cabinets
Cabinet drawers and doors
To get an estimate set up, call Five Star Painting to talk to us.
Let the Experts Handle the Job
For the best results, it is important to have experienced professionals handle any type of refinishing in your home. Five Star Painting of Central Georgia only contracts with first-rate contractors with whom we have proven relationships, and they are experienced and equipped with the right tools for the job.
Refinishing Your Cabinets Is a Smart Idea
Choosing to refinish existing cabinets is a win-win. You will save money for materials and labor, and you will not have to wait a long time for the cabinets to be installed. The finished and refreshed cabinets will look brand-new.
A Cabinet Painting Team You Can Trust
We here at Five Star Painting of Central Georgia have developed relationships with all of our contractors, and we only use reliable and professional experts. Our work crews strive to show up on time and are committed to providing excellent work. Our materials and equipment are top-quality, and we do our best to keep our work areas free of excess debris.
For your free estimate, call us to schedule as soon as possible. We serve the Central Georgia area.
Cabinet Painting Frequently Asked Questions
How long will my freshly painted cabinets last?
Painted cabinets are designed to last! The time your cabinets new coat will last will primarily depend on what type of paint you decide on. With proper upkeep and maintenance, you can expect your freshly painted cabinets to last up to 8-10 years. Looking to learn more about how cabinet painting can benefit your home? Contact us at Five Star Painting of Central Georgia today!