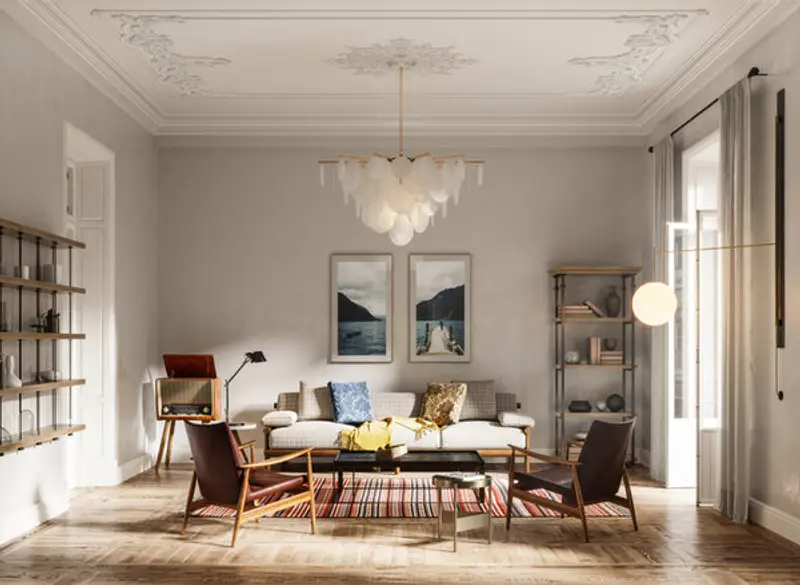 Whether you're looking to sell your house and you need a fresh layer of paint on the walls or you want to paint the walls a different color, Five Star Painting of Manassas is ready to serve.
A recently completed paint job, especially if it's done well, could help sell a property. We strive to always deliver the best painting work possible because we know how important quality is when it comes to feeling happy in your home or successfully selling a house.
Our Manassas interior painters are customer-focused and quality-driven™. Book your free estimate online or give us a call at (703) 854-9890.
Our Values

We believe in being upfront about all costs involved rather than surprising people with hidden fees, so we always try to make sure it's clear what the overall cost of the project is before starting.
Other values we hold dear are punctuality, cleanliness, and customer satisfaction.
We think it's important to show up on time in order to stay on budget as well as complete projects on time for our clients.
Maintaining a clean work environment is also one of our top priorities. We want to leave your home in as good of a condition as it was when we arrived.
Call us at (703) 854-9890 to discuss what interior painting services you're in need of and to schedule an appointment for a free estimate.
Which Rooms Can We Paint?
Our company provides interior painting services for just about any room in your home.
This includes:
Bedrooms
Living rooms
Game rooms
Bathrooms
Hallways
Kitchens
Dining rooms
Need Help Choosing the Right Colors? We Can Help.
At Five Star Painting of Manassas, we go above and beyond by helping you create and design the perfect interior paint job.
Our in-house concept creation manager, Rebecca Valois, uses her love for fashion to create the right vision and design concept for your project.
Do you need help choosing the right colors for your rooms? Rebecca will be our team member to help you.
Our Manassas interior painting company does more than just paint. We help you from start to finish. Book your free estimate online or call as at (703) 854-9890 today.
Why Choose Five Star Painting of Manassas?
Five Star Painting of Manassas strives to provide the best interior painting services in Manassas and around Central Virginia. We do so by selectively choosing painting contractors we know will reflect our values and work ethic.
We instill in the painting contractors we work with that they need to clean up after themselves and follow correct procedures on all jobs.
Contact us at (703) 854-9890 to schedule a meeting for a free estimate on any interior painting project you need for your home.