One Room. All Rooms. Any Aspect.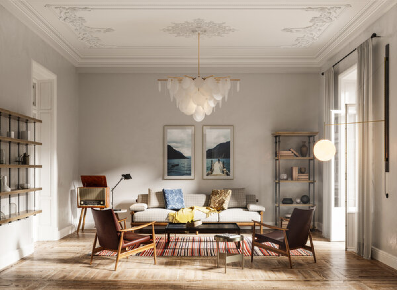 Perhaps you need us to paint a specific room or a certain area of your home. We'd be happy to oblige.
On the other hand, if you want your entire home repainted, we can handle it. And we'll work with you so that it makes sense for your schedule and in terms of disrupting your life as little as possible.
The painting contractors assigned to your project can prep, paint or stain all aspects of your home.
Some of these include:
Walls
Doors
Floors
Ceilings
Molding
Shelving
Are you still in the idea phase? Call us. We'd love to explore these interior painting possibilities with you. Book your free estimate today.