In this environmentally friendly society, many people are trying to reuse as much as possible. Before you decide to tear out your cabinets, consider repainting or refinishing them.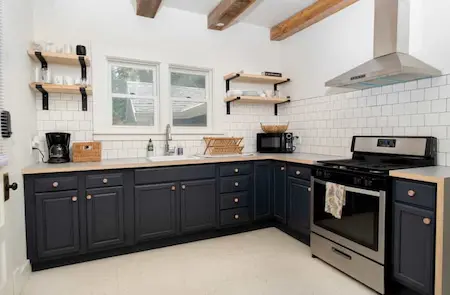 It will be kinder to the environment, conserve resources and help you use what you already own. It's also cheaper than cabinet replacement. This means if you're going through a home remodel, you can allocate money to other rooms of your home
The painting contractors in our network have years of experience in cabinet painting. We use only high-quality paints that are formulated for cabinets, and our workmanship is second to none. We're here to ensure that you're left with a cabinet painting job that you love.
Looking to start your cabinet painting project? Call us today. We'd love to help your painting needs!