Our special offers can help you save big! If no offers are available, please call for more information.

10% Off Any Project
Five Star Painting of West Oklahoma City
Expires on date: 11/30/2022

*Coupon must be presented at the time of estimate. Limit One per household. Not valid with any other offer. $2000 project minimum, Premium paint from Sherwin Williams or Behr. Locally owned and independently operated franchise.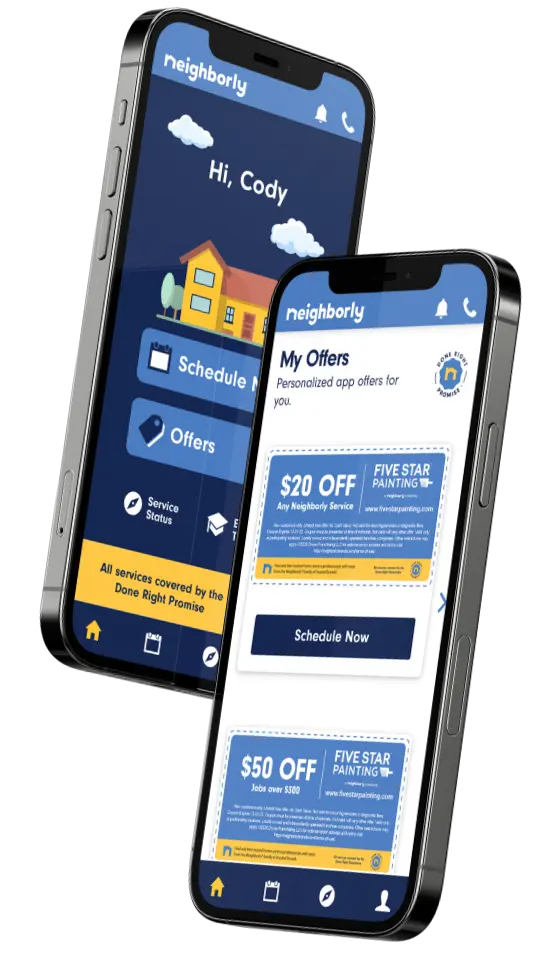 Download the app today.
Select your phone's operating system below and type in your mobile number and we'll send you a text with a link to download the app! Message and data rates may apply.
Message Sent
A text message with a link to the Neighborly app has been sent to the phone number provided.